Turnpike Troubadours return to Lime Kiln Theater on June 28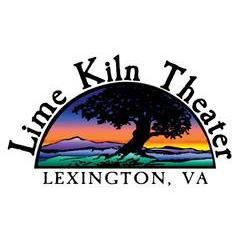 Lime Kiln Theater has announced an addition to its 2018 schedule, as Turnpike Troubadours will perform on Thursday, June 28 with special guest Charley Crockett. Doors open at 6 p.m., and the show starts at 7:30 p.m.
Advance tickets are $30 and are on sale now at www.limekilntheater.org. Tickets will be $35 at the door, with cash, Visa, MasterCard and Discover all accepted. The Turnpike Troubadours show is not included in the season pass and will be ticketed separately.
Lime Kiln Theater's summer concert series is sponsored by Devils Backbone Brewing Company and Orrison Tree & Landscape Services. Devils Backbone beer, Kind Roots café food, and local wine will be available for purchase at all shows.
Roughly 3,300 people live in Okemah, Oklahoma, a town with vintage redbrick storefronts, a dive bar called the Rocky Road Tavern, a name that means "things up high" in Kickapoo, and a strange track record of birthing great American songwriters: Woody Guthrie is from Okemah. Grammy-nominee John Fullbright is, too. Evan Felker belongs on that list.
Felker is the frontman, cofounder, and primary songwriter for Turnpike Troubadours, a virtuosic band of country-rock road dogs. Singer/guitarist Felker, fiddler Kyle Nix, steel and electric guitarist Ryan Engleman, bassist RC Edwards, drummer Gabe Pearson, and steel and accordion player Hank Early deliver punch after punch of smart rock-and-roll that sells out huge venues throughout the Midwest and South and packs legendary haunts like the Troubadour in Los Angeles.
With their highly anticipated fourth album A Long Way from Your Heart, the sextet is poised for even bigger breakthroughs. Narratives put to music are nothing new, but Felker and his bandmates have upped the ante, creating a web of unforgettable characters that show up on album after album in songs that are both catchy and musically complex: men and women with their backs against their wall, represented realistically but also imbued with dignity.
Lime Kiln Arts, Inc. is a non-profit (501c3), operating at Lime Kiln Theater in Lexington. It opened in 1984 and is rooted in and inspired by the magic of a natural, outdoor theater. After a brief hiatus that started in 2012, Lime Kiln Theater is thrilled to begin its fifth straight summer season of live music and theater featuring local, regional and national acts.
For more information, visit Lime Kiln on the web at www.limekilntheater.org, or check out our Facebook page at www.facebook.com/LimeKilnTheater.