Top 5 things to do while in Sydney
The largest city in Australia is called Sydney. The last census has it that this city has more than 5 million people. It is endowed with beautiful beaches, amazing architecture, rich history, diverse wildlife and so much more. These are some of the things that make a lot of people want to tour this city.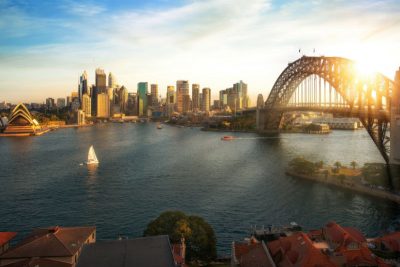 Once you finally set foot in this beautiful city, you will be spoilt for choice on just what things you can do here. This city has more than 650 suburbs which make up the metropolitan area. Each of the suburbs has a lot in store for you. There are many attractions for both tourists and locals. Therefore, if you are planning to visit this place, here are the top things to do around Sydney.
The coastal walk from Spit Bridge to Manly Beach
This is an 11-kilometre walk from Spit Bridge to Manly beach. It takes one approximately three hours to complete, winding through bushland and beaches. Along the trail, you will see the 1,000-year-old Aboriginal rock engravings as well as spectacular ocean views. At the end of your 3 hours trek, you will get to Manly beach where you can treat yourself to lunch or dinner in a café of your choice there.
Colourful Jacaranda Trees in Kirribilli
This is a dream-like canopy of beautiful Jacaranda trees that can be observed in early November. It is found on McDougall Street in Kirribilli. Getting here is easy as you board the train to Milsons Point station. You can equally use the ferry to Kirribilli Wharf then walk over.
Spend some time in Darling Harbor
Darling harbour recently got renovating, giving it a sexy view than ever before. Here there is a myriad of clubs, pubs, and café where you can relax and kill some time. This is a must see harbour whenever you are in Sydney. It is found just a few minutes' walk from the city center. You can enjoy your stay here by relaxing by the water with coldy in hand. You can also visit many attraction sites in the harbour like the Powerhouse Museum, Sydney Aquarium, or IMAX theatre.
Spend some time in the Bondi Icebergs Pool
This ocean pool has been photographed the most times in entire Australia. It prides itself on being the most famous beach in Sydney. It is a 50-meter salt water pool and is a popular spot for sunbathers. It is also a bottleneck spot on the Bondi to Coogee walk. This pool has been  Bondi's landmark for over 100 years, and the entry fee is a paltry $7. Here there is the pool, a gym, not forgetting, sauna.
Shopping at the Sydney markets
There are many vibing markets in different areas of this city during weekends. Some of the common and best ones include Glebe, Rocks, Rozelle as well as Paddington market. Each market offers something unique. Products range from books, used furniture, records and vintage clothing, to homeware. These can be bouts at Rozelle and Glebe. Paddington market is focused more on fashion, while The Rocks market deals with more arts and crafts.
Conclusion
There are a lot more than you can do in Sydney.  Don't forget that you can take a tour to the Blue Mountains, board a free ferry to Cockatoo Island,  visit Chinatown and much more. We hope you enjoy your time in Sydney.
Comments