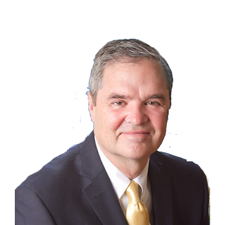 As we witness one battle after another over the runaway federal budget and national debt, the political class must begin to think big.
Repeated fights over individual line items in the federal budget have produced the same results: threats of government shutdowns accompanied by minimal reductions.
We will get nowhere in reducing the size, scope and solvency of government as long as we are willing to deal with only the 12 percent of the federal budget – non-defense domestic discretionary spending – that has been on the table.
It is now vital that we address 100 percent of the federal budget.
This entails going beyond just spending cuts to structural reform. Two major reforms would go a long way toward solving the spending and debt crises:
a constitutional amendment requiring a balanced budget and limiting federal spending to a fixed percentage of GDP
saving soon-to-be bankrupt entitlement programs (particularly Medicare) by evolving to a system that gives participants the choice to re-direct their Medicare contributions to retirement health savings accounts.
These structural reforms will take time, but they represent sensible, sustainable and politically feasible solutions to the problems of runaway federal spending and debt.
Tim Donner is a candidate for the Republican Party nomination for the United States Senate.