The Nats' mess is entirely Mike Rizzo's doing: How is he still the GM?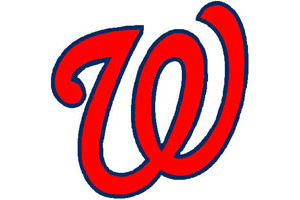 How underwhelming was the Washington Nationals farm system before GM Mike Rizzo landed a package of top prospects from San Diego in the Juan Soto trade?
Three of the prospects acquired in the trade are now in the top 10 of the franchise's prospect rankings, per MLB.com. And overall, four of the top 10 prospects in the Nats' farm system were acquired in the blockbuster trade deadline deals from the past two years – outfielders Robert Hassell III (#1) and James Wood (#3), and pitchers Jarlin Susana (#8) and Geraldo Carrillo (#10), who was included along with pitcher Josiah Gray and catcher Keibert Ruiz in the deal with the Los Angeles Dodgers last year for Trea Turner and Max Scherzer.
As much as it has been pointed out that Rizzo needed to move Soto to be able to replenish the talent in the system, it's also the case that the organization has been woefully behind the curve in terms of drafting and player development in recent years, and the fall guy there needs to be the guy in charge, Rizzo.
To be sure, baseball economics were at play as Washington lost homegrown talents like Bryce Harper and Anthony Rendon to free agency, and were at least cited in the decision to move Turner, who came up in the Nats system after being acquired as a minor-leaguer in a three-team trade, and Soto in the 2021 and 2022 trade-deadline deals.
But think for a minute about those guys, and when they were taken. Throw in Stephen Strasburg, the first pick in 2009, and you've got Harper (2010), Rendon (2011), Turner (2014) and Soto (2015).
What do the Nats have to show for the past seven years in terms of drafts and international signees?
There are a few building blocks for the rebuild: guys like second baseman Luis Garcia (2016), pitchers Cade Cavalli and Cole Henry (2020), shortstop Brady House (2021).
Otherwise, Rizzo has played mostly small ball on a long run of first-round picks since taking Rendon with the Nats' first of three first-rounders dating all the way back to 2011.
The second first-rounder that year was used on Alex Meyer, who was included in a package to acquire Denard Span in 2012, and had a 5-8 record and 4.63 ERA and 0.7 career WAR in three seasons with the Minnesota Twins and Los Angeles Angels before retiring in 2017.
The third was Brian Goodwin, who hit 50 homers with a .757 OPS and 1.5 career WAR in six MLB seasons with the Nats and four other teams before retiring in 2021.
The rest: Lucas Giolito (2012: 48-44, 4.31 ERA, 10.5 WAR in seven MLB seasons with the Chicago White Sox), Erick Fedde (2014: 20-27, 5.19 ERA, 0.9 WAR in six MLB seasons with the Nats), Carter Kieboom (2016: 8 HR, .589 OPS, -1.7 WAR in three MLB seasons with the Nats), Dane Dunning (2016: 8-16, 4.35 ERA, 1.7 WAR in three MLB seasons with the White Sox and Texas Rangers), Seth Romero (2017: 0-0, 13.50 ERA, -0.2 WAR in one season with the Nats).
The first-rounders in 2018 and 2019, pitchers Mason Denaburg and Jackson Rutledge, are still in High-A Fredericksburg, and not exactly lighting it up (Denaburg has a 4.13 ERA in 32.2 innings; Rutledge has a 5.92 ERA in 62.1 innings).
The economic realities of being stuck in a restrictive local TV deal are what they are. Those realities should have forced Rizzo into thinking more like the moneyball guys in Tampa, making scouting, analytics and international signings top priorities.
I'm not sure what Rizzo's front office was doing in terms of the farm system. Credit is due to him for what he did at the big-league level to put the franchise in position to win the World Series in 2019, but the lack of attention to the future is why the Nationals are where they are now.
Which is why, in the end, yes, Rizzo, looking over his options regarding Soto, with little in the farm system to use to build around the generational talent, a problem of his own doing, almost certainly had to pull the trigger on a trade, and credit to him there, he got a historic haul from the Padres in return, a group of players who could form the backbone of a contender beginning maybe with the 2025 season.
But it's on Rizzo, as the GM, the architect of the franchise, that he had little in the pipeline to use to build around Soto.
It's mind-boggling, with that as context, that his contract was picked up for 2023.