Steve Landes elected vice chairman of JLARC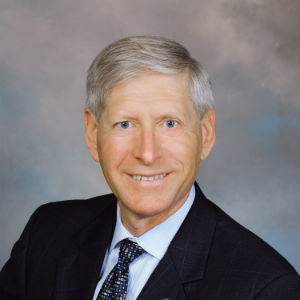 Del. R. Steven Landes, R-Weyers Cave, Vice Chairman of the House Appropriations Committee, was elected Vice Chairman of the Joint Legislative Audit and Review Commission (JLARC). Del. Landes has served as a member of JLARC since 2014.
"I am grateful to the members of JLARC for the confidence expressed in me with today's election as Vice Chairman. JLARC's goals to maintain an informed legislature, ensure compliance with legislative intent, and maximize effectiveness, efficiency, and cost savings in state agencies are critical to the governance of the Commonwealth," said Landes. "Members of the General Assembly rely on the rigor, objectivity, and nonpartisanship that guide JLARC's crucial oversight. I look forward to serving in this new role and to continue the important work conducted by JLARC. It is truly on honor to serve on this body and I am thankful for the opportunity to serve in this new role."
The Joint Legislative Audit and Review Commission (JLARC) conducts program evaluation, policy analysis, and oversight of state agencies on behalf of the Virginia General Assembly. The Code of Virginia authorizes the duties of the Commission. The Commission comprises nine members of the House of Delegates, of whom at least five also serve on the House Appropriations Committee, and five members of the Senate, of whom two also serve on the Senate Finance Committee. Delegates are appointed by the Speaker of the House, and Senators by the Senate Rules Committee. The Chairman and Vice Chairman are elected by a majority of Commission members and traditionally have rotated every two years between the House and Senate. The Auditor of Public Accounts is an ex officio, non-voting member of the Commission.
Landes represents the 25th House District, which includes parts of Albemarle, Augusta, and Rockingham Counties. Landes is currently serving his twelfth term in the Virginia House of Delegates. Visit SteveLandes.com for additional information.
Comments