Sarah Butzen: Moments of genuine revelation in Circle Mirror Transformation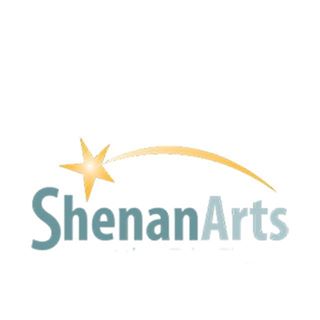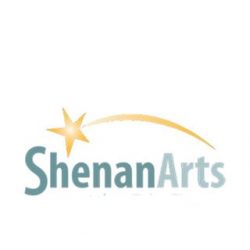 It is a fundamental human need to be honestly seen. We all crave the knowledge that at least one person sees and comprehends us as we truly are. Yet for many, that craving goes unfulfilled because we don't know how to reveal ourselves — not to others and often not even to ourselves. Even if we did, the prospect might be so terrifying that we wouldn't even make the attempt.
The characters in Annie Baker's Circle Mirror Transformation, opening on April 5th at Staunton's ShenanArts Theater, grapple with this contradiction together over the course of a six-week acting class held in the community center of their small town. Each character is there for a different reason: one is an aspiring actress, one is a former actress, one is married to the teacher, and one is just lonely. Marty, their teacher, believes fiercely in the power of theater to transform the actor and non-actor alike.
And each, through the acting exercises and theater games that comprise the story, finds not only unexpected connections with others in the class but also startling truths about themselves. One gains some insight into how she got herself into the relationship she's currently fleeing from. Another, having kept himself opaque for most of his life, "is so overwhelmed by the sensation of revealing himself to another person," says Sandi Belcher, who plays Marty, "that he believes it's love."
"It rings true that these games would yield these self-revelations," says Diane Stewart, director of Circle Mirror Transformation. "The artificial constructs of the games forces the actors to focus entirely on how they're connecting to each other. When you do that, you are bound to reveal yourself in ways you hadn't anticipated — and revealing themselves is the actors' job."
It's a job that these actors take especially seriously. They have to, because Circle Mirror Transformation dispenses with the usual distance between the spectators and the show. The audience is sitting right onstage with the actors as they perform each exercise, and sees each moment of connection, discovery, and shock from just a few feet away. And because Annie Baker's script is written in the rhythms of natural language, including tangents, pauses, and self-interruptions, we feel that we are present while very real people undergo very real catharsis and revelation before our eyes. The effect is one of being, not an audience member, but a witness.
"Because the character has to be so real, I can't just perform him. I have to pull him out of myself," says Bill Martin, who plays James, Marty's husband. "It's been revelatory, because in my reaction to James, I discovered things about myself."
"This play has me remembering why I fell in love with theater," says John Michael Schott; he plays Schultz, who is recently divorced and still bereft. "We are all so fully pulled into our characters that we have to find total honesty in our connections to each other. We're all helping each other be as real as we can possibly be."
The actors in the show attribute its intensity and intimacy in large part to Diane. "This would not be possible without a director as experienced and talented as she is," says Bill, and Sandi credits Diane with "creating a truly collaborative artistic environment."
Diane, however, attributes the show's intensity and authenticity to her actors and to the process.
"We've had time to let the process breathe, and we have actors of this caliber who will work this hard to create connections that seem genuine and effortless. So each character is able to shine forth as being…beautifully flawed. Like all of us."
Circle Mirror Transformation will run for just four performances: Thursday, April 5th, Friday, April 6th, Saturday April 7th– all at 7:00 p.m., and Sunday April 8th at 3:00 p.m.
The opening night performance on April 5th will feature a Talk-Back with the cast, director and designers. Light refreshments will be served. Each performance has seating for only 50 people on the stage, so secure your tickets early — visit www.shenanarts.org for ticket information.
Article by Sarah Butzen