Salem Red Sox eliminated from Carolina League playoffs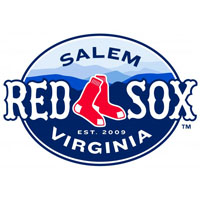 The Myrtle Beach Pelicans punched their ticket to the Mills Cup Finals with a 2-1 victory over the Salem Red Sox Friday night in a winner-take-all Game Three at LewisGale Field. By virtue of winning the South Division Championship Series, the Pelicans will face the Lynchburg Hillcats in the Mills Cup Finals.
Red Sox (1-2) starting pitcher Matt Kent was locked in early, striking out two batters and working around a David Bote double in a scoreless first inning.
Myrtle Beach's (2-1) starter Duane Underwood was focused as well, tossing a perfect first frame. The two lid-lifters kept the contest deadlocked without a score until the fifth inning.
In the bottom of the fifth, Jayce Ray and Jose Sermo hit back-to-back singles to put runners on first and third against Underwood. Jordan Procyshen dribbled a 2-2 pitch up the third base line for an infield single scoring Ray and giving Salem a 1-0 lead.
Kent was brilliant in 6.2 scoreless innings on the mound for Salem, scattering four hits while not walking a batter and striking out five. He departed in the seventh inning with Jeffrey Baez on second base, but Yankory Pimentel allowed a single to left to pinch-hitter Daniel Spingola that just fell in out of the reach of Ray. Baez scored to tie the game at one.
Pelicans reliever Tommy Thorpe put runners on first and second base with one out in the bottom of the seventh, and was quickly removed in favor of Tommy Nance. Joseph Monge advanced the runners to second and third with a groundout, but Luis Basabe flew out to left to end the inning.
In the top of the eighth, Pimentel (0-1) allowed a one-out hit to Donnie Dewees, then walked David Bote to put runners on first and second. Yasiel Balaguert legged out an infield single to load the bases, and Simon Mercedes was summoned from the bullpen.
Mercedes coaxed a pop out from Ian Rice, but on a 2-0 pitch to Jeffrey Baez, uncorked a wild pitch scoring Dewees to give the Pelicans a 2-1 lead.
Nance (1-0) allowed a leadoff double to Rafael Devers in the bottom of the eighth, who advanced to third on a sacrifice bunt from Nick Longhi. Ray drew a walk ending Nance's outing, as Ryan McNeil was summoned from the bullpen. He produced a shallow flyout from Jose Sermo, and a groundout from Procyshen to neutralize the threat.
McNeil set the Red Sox down 1-2-3 in the bottom of the ninth to earn his first postseason save, and send the Pelicans to the Mills Cup Finals.
The loss completed one of the best seasons in Salem professional baseball history as the Red Sox tied a franchise record with 87 wins. Salem will be back in action on Opening Day, April 6, 2017 for what will be an unforgettable campaign highlighted by the 2017 Carolina League All-Star Classic to be held at LewisGale Field in June.
Comments