Robert W. Durden named CEO/CIO of University of Virginia Investment Management Company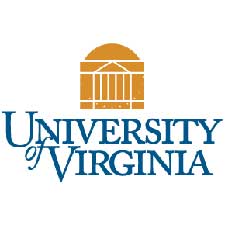 The University of Virginia Investment Management Co. announced this week that Robert W. Durden has been named its new chief executive officer and chief investment officer.
As CEO/CIO, Durden will oversee $9.2 billion of endowment and other long-term funds invested on behalf of the University and its foundations. His first priority as CEO/CIO will be to preserve the investment strategy and competitive edge that have enabled UVIMCO to generate exceptional investment returns for the University of Virginia in the past, while ensuring that the organization continues to adapt to an ever-changing investment landscape.
Durden, 44, is currently chief investment officer for Texas Children's Hospital in Houston, where he oversees the management of $3 billion of investable assets. An accomplished executive with a demonstrated track record of excellence in investment management, Durden brings an impressive mix of leadership acumen, technical breadth and passion for investing to the organization.
"The University of Virginia serves as a model of great purpose and leadership, and it is an honor to join and serve this community," Durden said. "I look forward to working with UVIMCO's exemplary investment team, board and University administration to support the mission of UVA and its related foundations."
Durden will join UVIMCO in April, according to David B. MacFarlane, chair of the UVIMCO board.
Durden succeeds Lawrence E. Kochard, who left UVIMCO at the end of 2017 for a position in the private sector. Durden inherits from Kochard an experienced team of investment professionals and a strong portfolio built on long-term relationships and core investing principles that have been in place for decades.
"Robert will build on UVIMCO's strong foundation and continue its long tradition of excellence, innovation and service to the University," MacFarlane said. "The UVIMCO board is thrilled that he has agreed to serve in this important leadership position."
"Robert is an outstanding choice to be the next leader of UVIMCO," said UVA Executive Vice President and COO Patrick D. Hogan, who also serves on the UVIMCO board. "UVIMCO plays a vital role in supporting the University's mission of excellence in education, health care, research and public service. Robert's expertise as an investment professional and manager at several leading organizations will be a tremendous benefit to UVIMCO and to the University and its foundations which UVIMCO serves."
Prior to assuming the CIO position at Texas Children's Hospital in 2013, Durden served as managing director and head of private assets for Morgan Creek Capital Management, where he led a 15-person team in managing approximately $5 billion worth of private commitments. Durden earned his MBA from the University of Chicago Booth School of Business and his A.B. from Princeton University.
MacFarlane praised the work of the search committee and thanked the UVIMCO team for maintaining a high standard of work during the leadership transition.
"We undertook a robust search process that produced new leadership for UVIMCO to complement a deep team of professionals already in place," MacFarlane said. "As UVIMCO moves forward under Robert's leadership, a special thank you must be expressed to the entire UVIMCO board for their tireless efforts during the search process.
"In addition, we are enormously grateful to Kristina M. Alimard, interim CEO, and E. Sargent McGowan, interim CIO, for their unwavering commitment to professional excellence and leadership of UVIMCO during this transition period. Upon Robert's arrival, Kristina and Sargent will retain their respective roles as Chief Operating Officer and managing director of UVIMCO and will continue to serve as integral and valued members of the executive team."