Robert Mills Jr. named 2017 Swisher Sweets/Sunbelt Expo Southeastern Farmer of the Year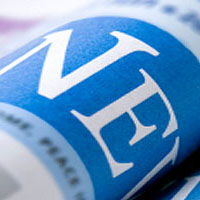 Robert Mills Jr., a first-generation tobacco, beef cattle and poultry farmer in Pittsylvania County, was selected as the overall winner of the Swisher Sweets/Sunbelt Expo Southeastern Farmer of the Year award for 2017.
Mills was recognized during the opening day of the 2017 Sunbelt Ag Expo farm show in Georgia. He was chosen from a field of 10 state finalists.
Mills is a member of the Virginia Farm Bureau Federation board of directors and serves as president of the Virginia Board of Agriculture and Consumer Services.
"We are extremely proud of Robert," said Wayne F. Pryor, VFBF president. "He is a true farming success story. The farm he has built for himself and his family—from the ground up—is just truly remarkable. His Virginia Farm Bureau family is so proud of this recognition for Robert."
The award recognizes excellence in agricultural production and farm management, along with leadership in farm and community organizations. It also honors family contributions in producing safe and abundant supplies of food, fiber and shelter products.
As an eighth grade student in an agriculture class, Mills decided to become a farmer. "I came home after about two weeks of school and told my mom and dad I figured out what I wanted to do with my life," Mills explained. "I told them I was going to be a farmer! And they said, 'Son, you can't do that. We don't have the money, land or capital for you to do that.'"
But Mills said that didn't deter him. He grew his first vegetables at age 13, bought a tractor at age 15 and later went to work for another farmer. He grew his first tobacco in 1995, bought his first farm in 1998, started raising cattle in 1999 and began farming full time in 2001.
His farm now encompasses 2,244 acres and includes a diversified tobacco operation, where he grows conventional flue-cured tobacco, organic flue-cured tobacco, dark-fired tobacco and tobacco harvested as a bioenergy crop. He also grows winter wheat and pearl millet and hay.
Mills hopes to expand his Angus-based beef herd to 400 cows by spring, and he raises about 34,000 pullet breeder chickens each year.
He said his dream of becoming a farmer became even more realistic when he accepted the award. "Today I stand in front of you as the Southeastern Farmer of the Year and an American farmer, and I couldn't be any prouder than I am right now," he told Sunbelt Ag Expo participants.
As the Southeastern Farmer of the Year, Mills will receive a $15,000 cash award plus $2,500 as a state winner from Swisher International. He also will receive the use of a Massey Ferguson tractor for a year from Massey Ferguson North America; a $500 gift certificate from Southern States Cooperative; a Columbia jacket from Ivey's Outdoor and Farm Supply; a smoker grill from Hays LTI; and a Henry Golden Boy "American Farmer" Tribute Edition rifle from Reinke Irrigation.
Comments