Top News
RMH among recipients of waste-to-energy grants
  
Staff Report
News tips: [email protected]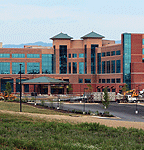 Gov. Tim Kaine today announced that $10 million from the American Recovery and Reinvestment Act State Energy Program is being awarded for 15 biomass and waste-to-energy projects. These grants will support $110 million in private investments statewide. The Department of Mines, Minerals and Energy administers the ARRA funds for energy-related projects.
One of the grants will go to Rockingham Regional Hospital in Harrisonburg, which will receive $583,848 (of a $876,168 project) to install or retrofit three boilers to heat and provide hot water at the main hospital and Women's Health Center, all to be fueled by methane gas generated by the nearby landfill.
The project should result in $250,000 per year in energy savings. 
"The best way to strengthen our economy is to invest in projects that will create jobs while setting the Commonwealth up for future success," said Kaine. "The development of alternative energy sources is particularly important as a way to grow our economy and reduce energy costs at a time Virginians need it most. These grants will support projects that offer a much needed boost to communities throughout Southside and Southwest Virginia today while paving the way to a greener, cleaner tomorrow."
Kaine made the announcement today at the Virginia Museum of Natural History in Martinsville. He was joined by Fifth District Congressman Tom Perriello and Mayor Kathy Lawson of Martinsville.
"Southside Virginia can use its rich agricultural history to become the future clean energy capital of the country. These investments are a major down payment on that vision," said Rep. Perriello. "These Recovery Act funds for Virginia-made energy are not only short-term boosts for the local economy, but long-term investments in our region's competitive advantage."
The use of waste materials from logging, manufacturing, agricultural, or municipal operations, as well as energy crops and other biomass fuels will provide a significant economic benefit to the Commonwealth. This can also help reduce the use of traditional fuels, reduce waste disposal costs and other environmental impacts, and provide additional revenue crops for farmers and loggers.