Richmond Raceway to launch Richmond Raceway eSports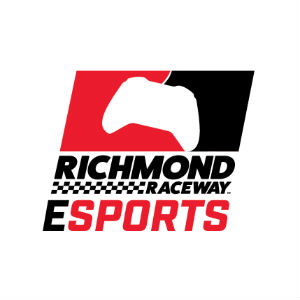 As eSports grows across the globe, the gaming evolution continues at Richmond Raceway with a full slate of interactive initiatives for the 2018 NASCAR season. Richmond has partnered with 704Games, NASCAR's official video game licensee, and Richmond-based Sim Seats to introduce Richmond Raceway eSports.
The new initiative will feature multiple tiers of online engagement featuring NASCAR Heat 2 on XBOX One and Playstation 4. Gamers and race fans will now have the opportunity to battle in the popular NASCAR Heat 2 game throughout the 2018 NASCAR season. Registration is open for gamers at richmondraceway.com/esports.
Richmond Raceway eSports will launch with a two-day tournament at the Season Launch Spectacular on January 26-27 at the Richmond Raceway Complex's Old Dominion Building. Fans will also get their first chance to race in the new Richmond Raceway Simulator powered by iRacing at the event.
"We are continually looking for ways to engage fans, so Richmond Raceway eSports is the perfect avenue to connect with new fans," said Richmond President Dennis Bickmeier. "By allowing gamers to play and interact with Richmond Raceway eSports, we are giving fans the opportunity to compete with others and race our track from behind-the-wheel of a game controller. Our commitment to this rapidly expanding genre will continue to evolve, as this platform has endless possibilities."
Richmond Raceway eSports will run the course of the 2018 NASCAR schedule with a virtual season from February 11 to November 18. The Richmond Raceway eSports season will feature a pair of weekly, 40-player online races, including a #28 Richmond Raceway Toyota Camry to be driven each week by a special VIP guest gamer.
Fans will have the opportunity to be randomly selected as a weekly competitor in one of our 2018 Richmond Raceway eSports races by joining the conversation on Twitter and sharing their stories of playing NASCAR Heat 2 with the hashtag #RichmondeSports.
Building on the highly successful eSports competition at last fall's race weekend, Richmond will offer more engaging action for gamers over its 2018 Monster Energy NASCAR Cup Series weekends on April 20-21 and September 21-22. Prior to the 2017 Federated Auto Parts 400 Monster Energy Series race, the track premiered NASCAR Heat 2 with a 64-person eSports tournament in The Classic Amphitheater. Participants played the new NASCAR Heat 2 game before its public release and battled for the coveted "Champion Experience" for the Federated Auto Parts 400 race.
"From our annual eSports programming to our enhanced outbound events schedule featuring our Richmond Raceway simulator powered by iRacing, we are all in with digital racing," said Richmond Raceway Vice President Mike Waddell. "eSports is such a great way for fans of all ages to get a realistic, in-car experience that most every NASCAR team is now using the technology to get an edge. eSports is the great equalizer, and in 2018 you truly never know where you may be able to rise if you have the talent. We look forward to giving a promotional boost to eSports athletes through our NASCAR Heat 2 and iRacing platforms throughout the 2018 season of action."
NASCAR Heat 2 is the sequel to the successful NASCAR Heat Evolution, published by 704Games and developed by Monster Games. Kyle Busch, driver of the No. 18 Toyota Camry for Joe Gibbs Racing, is featured on the cover. The game includes the three NASCAR national series, the Monster Energy NASCAR Cup Series, the NASCAR XFINITY Series, and the NASCAR Camping World Truck Series, and is available on XBOX One, the PlayStation® 4 computer entertainment system, and Windows PC via Steam. To learn more about NASCAR Heat 2, visit nascarheat.com.
Gamers can connect to Richmond Raceway eSports using the gamertags Richmond1946 on XBOX One and RichmondRaceway on Playstation 4. To register or learn more about Richmond Raceway eSports, visit richmondraceway.com/esports.