Press Conference: ODU football coach Bobby Wilder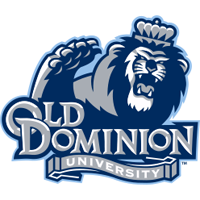 ODU football coach Bobby Wilder talks with reporters at his weekly press conference on Monday.
OPENING STATEMENT: Good afternoon to all our 12th Monarchs out there in Monarch nation! We are very excited coming off a big win Saturday over Marshall. Saturday was a special day for our program, as we defeated Marshall, 38-14, which put our record at 6-3 and 4-1 in Conference USA. That keeps us in a tie for first place in the league.
A big thank you to all our students, fans and everyone else at ODU for their support and also all our former players who helped lay the foundation for our first-ever bowl game that we'll be invited to this year. We are really proud of all those former players, and I was fortunate enough to get to talk to some of them. They are very proud.
This was a very good team win for our program. One key to victory for this game was that we got off to a fast start. We took the opening drive 75 yards to take a 7-0 lead. Then the defense forced a three-and-out, and our offense came back on the field and drove 68 yards for a touchdown. That put us up 14-0 early on. We also started the second half fast, forcing a three-and-out, and our offense drove down for a touchdown on their first possession.
Looking at our three units, we had moments in this game on special teams where we were solid but also a few where we were not good. Overall, we knew that Marshall was one of the top-ranked units in special teams, so we will look to improve on this.
Defensively, we had five three-and-outs, and Marshall ran 49 plays for 214 yards. We stopped them nine out of their eleven possessions. This was clearly my favorite tackle chart. We had five players with four tackles and six players with three tackles. This was a complete unit effort from our defense. Brandon Addison set a school-record with five pass-breakups. He challenged himself going against one of the better receivers in the conference, even though he was giving up eight inches and about 30 pounds. He covered him the majority of the game. Brandon really stepped up to the challenge and held him without a catch.
Chase Litton, who I think is an outstanding young quarterback, usually averages over 280 yards passing per game, but our defense held him to 87 yards on Saturday. It was an excellent performance by our defense overall.
Offensively, we scored 38 points, ran 77 plays and gained 461 yards. My two favorite statistics were that we had zero turnovers and only two penalties for 10 yards. We continue to play winning football by valuing the football. It helps us with momentum and field position.
Ray Lawry is healthy now, and he 27 carried for 209 yards and a 7.7 yards per carry average. He had excellent vision in this game and his ability to cut was obvious. He had some good blocking in this game by the line, tight ends and receivers. David Washington had zero turnovers, threw for nearly 200 yards and three touchdowns. Our receivers ran really good routes and made some difficult catches in traffic. Overall it was a great performance against a Marshall team that's handled us easily the last two seasons.
Speaking to Southern Miss, they are 5-4 and 3-2 in the league and are the defending West champions in Conference USA. Statistically, they are at or near the top in every category. They're fourth in scoring offense with 33.6, fourth in scoring defense with 28.8, they've caught the ball well, stopped the run well and are really good on both sides of the ball. They're the number one pass defense in C-USA, only allowing 168 yards per game, which ranks among the best in the country.
On special teams, they're kicker is 48-for-49 on field goals and extra points this year and has 15 touchbacks on kickoffs. They have the number one punter in the conference, who averages 45 yards per punt. What have really hurt this team are turnovers. They are last in the league with a -12 turnover margin, which is surprising. They turned the ball over three times last weekend in their loss against Charlotte.
This will be a major challenge for us, and it all starts with our planning and preparation. We hope this will lead to good execution on Saturday when we play Southern Miss.
Q: You thought this would be a very physical game, but you pretty much manhandled them. Where is your team at right now physically?
A: It was an interesting game in the sense that we ran 77 plays on offense, which means the defense was only out there for 49 snaps, which was the least amount of this year. It was really nice to have guys like Brandon Addison who have played every snap on defense to get more of a break, and we were able to put some backups in the fourth quarter. We are in a good place now physically. We are always going to be bumped and bruised at this point of a season, but we are in a good place from a health standpoint.
Q: How demoralizing is it for an offense to go three-and-out as many times as you guys forced Marshall to?
A: It is demoralizing. There was a stretch in the second quarter where our defense forced three straight three-and-outs. It brings a lot of energy to our team when that happens. Our offensive players get excited for our defense, and then everyone is excited and playing with confidence. It is clear to see the players are gaining confidence. We keep telling them that if they just keep doing their job, we will continue to improve each week.
Q: Both the Southern Miss quarterbacks sustained concussions last Saturday. Does that change your preparation at all?
A: At this point we are not certain of either one of their statuses, so we are preparing as if they are playing. We are preparing for two really good quarterbacks. The one thing I am really proud of everyone in our organization for is that they are starting to realize it is more about our preparation. Can we improve in the areas in which we are deficient right now? Our focus needs to be the areas we need to improve on in a football team.
Q: Do you guys have a favorite in terms of which bowl game you want to go to?
A: Our motto is "tell us what time our plane leaves and what time we kick the ball in the air." Our number two goal that we set in the summer as a team was to go to a bowl game. For our 13 seniors that were here in 2012 and endured a couple years where there was no hope for postseason play, I am very excited for them. The number one goal our players set was to compete for the championship of the eastern division, so we are all very focused on that goal.
Q: How many former players have you heard from?
A: I got messages from and talked to probably about a dozen of them. It was very rewarding and emotional. A lot of our coaches have been in touch with them too. Those kids laid the foundation for us. For four of our eight years as a program, there was no hope to compete for the postseason. Those kids had a unique experience that's not consistent with opportunities that college athletics usually provide. So I am really thankful for those kids who helped lay the foundation.
Comments