Sports
Norfolk State starts conference play at Morgan State on Wednesday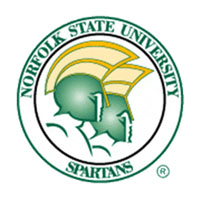 With non-conference play in the rearview mirror, the Norfolk State men's basketball team turns its attention to the MEAC season for the rest of the year. Starting the 2017 calendar year off on the road once again, NSU travels to Baltimore to take on Morgan State on Wednesday night.
Tip-off from the Hill Field House is set for 7 p.m. or half an hour after the conlusion of the NSU-MSU women's game, whichever comes second.
Media Coverage
The game will be broadcast live on Star 1310 AM as well as Hot 91.1 FM with Ross Gordon on the call. Live audio is available through www.star1310.com<http://www.star1310.com> as well as hot91.nsu.edu:8000/128<http://hot91.nsu.edu:8000/128>. Both feeds are available on smartphones through the Star 1310 website or through www.TuneIn.com<http://www.TuneIn.com> or the TuneIn Radio App (search for "WNSB") for Hot 91.1.
In addition, Morgan State athletics will have live stats<http://www.sidearmstats.com/morgan/mbball/> available.
Series History
Norfolk State and Morgan State will be meeting for the 50th time ever. NSU leads the all-time series 35-14, although MSU took the last meeting toward the end of the 2015-16 regular season in Baltimore. Still, the Spartans have won nine of the last 12 meetings since the start of the 2010-11 season. Two of those losses, though, have come in the last two trips to MSU.
About Morgan State
The Bears fell to 3-10 on the season after their fourth straight loss, an 82-61 setback at Cal State Northridge in MSU's last game played last Thursday. On the year, Tiwian Kendley leads the way with 22.9 points per game, although he has missed MSU's last several contests. Phillip Carr has posted 18.2 points and a team-leading 9.3 rebounds while Kyle Thomas also scores in double figures with 10.6 points. Still, this is an MSU offense that averages just 66 points per game while giving up 78. The Bears only shoot 37 percent overall and 27 percent from 3-point range. They make just 4.6 3-pointers per game but do make up for it by converting 16.3 free throws per contest. Opponents have shot 45 percent overall against MSU but just 29.5 percent from long range, although they have outrebounded the Bears by 4.4 boards per contest.
Last Time Out
Norfolk State came back early in the second half to take the lead against Bowling Green, but the Falcons rallied with a late run to earn an 86-77 win over NSU last Friday in Ohio. NSU's last non-conference game saw the Spartans trail most of the first half and the beginning of the second until the Spartans pulled ahead by as much as seven thanks to a 17-4 run. BGSU, though, eventually countered with a 16-3 run to jump ahead by 10. NSU cut the deficit to six at one point but could not get closer. The Spartans scored 17 more points in the second half than the first thanks in part to Jonathan Wade and Zaynah Robinson. They combined for 36 second-half points, as Wade tallied 23 for the game and Robinson added 22. The Falcons shot 65 percent in the second half and 52 percent overall, including 8-of-15 from 3-point range. NSU made 8-of-17 from long range and 27-of-57 overall (47.4 percent).
Player Tidbits
Jonathan Wade
• Has scored in double figures in all 14 games
• Had 7th 20-point game of season, and 5th in the last 8 games, with 23 at Bowling Green
• Ranks 1st in the MEAC in scoring (19.7), 5th in minutes (34.2), 7th in defensive rebounds (4.3), 8th in 3-point field goal percentage (41.1) and rebounding (5.6), 9th in field goal percentage (48.2) and 13th in free throw percentage (73.3)
• Ranks 54th in the nation in points (19.7), No. 79 in minutes (34:12) and No. 179 in field goal percentage (48.2)
• Stands No. 868 in NCAA Division I career records in points (470)
Zaynah Robinson
• Posted 3rd 20-point game of season with 22 at Bowling Green
• 19-2 assist-turnover ratio last 5 games played
• 10-of-17 from 3-point range last 3 games played
• Ranks 1st in the MEAC in assist-turnover ratio (4.1), 6th in steals (1.2), 8th in assists (3.2), 9th in minutes (31.8), 14th in 3-point field goals per game (1.8) and 21st in scoring (10.8)
• Ranks 5th in the nation in assist-turnover ratio (4.10)
• Stands No. 953 in NCAA Division I career records in points (438)
Jordan Butler
• Averaging 9.5 points and 5.5 rebounds last 4 games played; Shooting 14-of-16 from the free throw line last 3 games played
• Ranks 3rd all-time at NSU in blocks (120)
• Stands 37th in NCAA Division I career records with a 1.58 blocks-per-game average and with 120 total blocks, No. 265 in rebounds (372) and No. 1,010 in points (416)
Alex Long
• Has 14 blocks last 5 games played
• Ranks 2nd in the MEAC in blocks (1.6), 12th in rebounding (5.5), 14th in defensive rebounds (3.8), and 15th in offensive rebounds (1.7)
• Ranks 89th in the nation in blocks (1.62)
Dan Robinson
• Ranks 6th in the MEAC and No. 120 in the nation in blocks (1.38)
Kyle Williams
• Averaging 11.3 points and 2.0 assists last 3 games while shooting 8-of-13 from 3-point range
• Ranks 9th in the MEAC in 3-point field goal percentage (40.7)
Stavian Allen
• Averaging 6.3 points and 4.8 rebounds last 4 games
• Posted career-high 7 rebounds at Bowling Green
Pack Your Bags
The contest against Morgan State will mark the close of a stretch in which NSU will have played 10 of 12 away from Norfolk. Following Wednesday's game, NSU will begin a very friendly home conference schedule. The Spartans will play six games at home during an eight-game span in January.
Rejected
NSU owns a 44-26 edge in blocks over the previous nine games. But the Spartans failed to register a block at Purdue, the first time doing so since a loss against Ohio in November of 2015. On the year, NSU ranks 57th in the nation in blocks per game at 4.8 and 51st with 67 total blocks.
Getting to the Line
The Spartans made 35 free throws against Eastern Kentucky, the second-most in NSU's Division I history behind the school record of 41 set against Florida A&M on Dec, 5, 2013. Their 45 attempts against the Colonels on Dec. 19 are tied for the fourth most in the Spartans' D-I history.
But in NSU's very next game, the Spartans had just five attempts at the charity stripe against Purdue. It marked the fewest in a game for NSU since having four at Air Force on Dec. 13, 2007.
NSU also shot 11-of-11 from the free throw line in the loss at Niagara. It marked the first time the Spartans made all of their charity stripe attempts in a game since Dec. 12, 2010. On that night, Norfolk State made 12-of-12 from the line at Maine. Beginning with that Niagara contest, the Spartans have made 75-of-99 from the free throw line in its last five games.
Mixing and Matching
NSU has used 11 different lineups in its 14 games this year, including 10 different sets of starting five in the last 11 contests.
Getting Back on Track
The Spartans averaged just 59.2 points per game while shooting 37.7 percent overall and 31.7 percent from 3-point range during its eight-game losing streak. But since then, NSU has scored 87 and 77 points in two of its three games. The Spartans have shot 20-of-51 (39.2 percent) from 3-point range in their last three games.
Halftime Adjustments
So far this season, the opposition has scored the same amount or more points in the second half than the first period in 10 of NSU's 14 games. NSU, on the other hand, is scoring on average 5.7 more points in the second stanza than the first period.
The Spartans are shooting 43.9 percent overall in the second half, compared to 38.0 in the first. They are also connecting on 42.2 from long range in the second but just 28.4 percent in the first. Opponents are also shooting better in the second half than the first (48.1-43.1), including from 3-point range (43.2-35.5).
Over the last seven games, the Spartans have scored 76 more points in the second half than the first.
Don't Turn it Over
NSU has only forced 9.9 turnovers per game from the opposition the last six contests with 29 total steals during that time. Of course, during that six-game streak, NSU has also posted its three lowest totals of the year with nine, 10 and 11 turnovers.
On the year, Norfolk State is getting outscored 15.5-11.8 in points off turnovers. The Spartans have been in single digits in points off turnovers in four of the past five games. In first halves this year, the Spartans have 23 more turnovers than the opposition, but in second halves that number drops down to just one.
MEAC Rankings
The Spartans rank first in the MEAC in blocks (4.8) as well as second in defensive rebound percentage (70.4) and third in scoring margin (-9.3), 3-point field goal percentage (35.4), opponent rebounding (36.6) and defensive rebounds (24.0).
Don't Foul
NSU has had at least one player foul out in each of the last 10 games and in 12 overall. On the season, the Spartans have had 18 disqualifications in their 14 contests.
Series Edge
NSU has a winning record against every school in the MEAC, with several of those series covering a lot of ground in the Division II era. The Spartans' closest rival over the years has been S.C. State, in which NSU now leads 19-18. The next closest rivalry is currently North Carolina A&T (24-20).
Best in the Conference
Since the start of the 2011-12 season, NSU is 64-16 in regular season conference play (32-8 at home, 32-8 on the road), just ahead of North Carolina Central (63-17) during that time for the best record in the league. Counting MEAC tournament games, the Spartans are 71-19, while the Eagles are 69-21 during that time. NSU also owns a 106-79 overall record since the start of the 2011-12 season, second in the conference to North Carolina Central (114-62).