No. 10 Virginia opens ACC Baseball Championship play Thursday
The 10th-ranked Virginia baseball team begins postseason play Thursday in the ACC Baseball Championship, taking on Duke at Louisville Slugger Field. Virginia is the No. 4 seed in the tournament, while Duke is the No. 9 seed. Game time is scheduled for 11 a.m.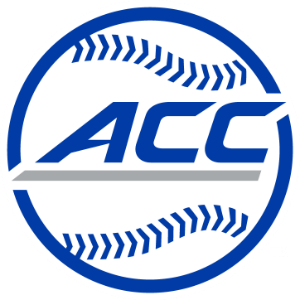 As part of the three-team Pool D, Virginia also plays No. 5 seed Clemson at 11 a.m. Friday. In the first game of Pool D on Tuesday evening, Duke topped Clemson, 6-3.
The 2017 ACC Baseball Championship features a pool-play format, leading into a four-team, single-elimination bracket to determine the league champion. Each team in the four pools will play one game against each of the other two opponents in its pool Tuesday through Friday. The four teams with the best records within their respective pools will advance to Saturday's semifinals at 1 and 5 p.m., with the winners playing at noon Sunday in the ACC Championship Game. In case of a tie at the end of pool play, the highest-seeded team in the pool advances to the semifinals.
VIRGINIA CAVALIERS (41-13, 18-12 ACC)
Tournament Pitching Rotation
Thu. – Jr. RHP Derek Casey (4-1, 3.81 ERA)
Fri. – TBA
ACC BASEBALL CHAMPIONSHIP
Probable Pitching Rotation
Thursday, 11 a.m. – No. 9 seed Duke (29-27, 12-18 ACC) – Jr. RHP Ryan Day (3-3, 3.22 ERA)
Friday, 11 a.m. – No. 5 seed Clemson (39-18, 17-13 ACC) – Starter TBA
Broadcast Information
The ACC's Regional Sports Networks, including Comcast SportsNet Mid-Atlantic in Virginia, have the television broadcast (list of affiliates) of pool play and Saturday's semifinals. ESPN2 airs the championship game Sunday. The tournament also airs online via ACC Network Extra (subject to blackout), which is available to authenticated subscribers of ESPN3 through WatchESPN and the ESPN app.
WINA Radio (1070-AM/98.9-FM) has the live radio broadcasts. Links to live statistics also can be found on VirginiaSports.com.
Things to Know
• Virginia recorded its most regular-season wins since 2014 and has its 11th 40-win season in the last 14 years.
• Virginia recorded a .500 or better ACC record for the 14th straight year (10 prior to 2004).
• Pavin Smith owns a UVA-record 70 RBI this year and ranks second in career RBI with 171.
• In eight games since moving back to the 2-hole, Jake McCarthy is batting .500 (18-36) with 7 extra-base hits.
• UVA boasts four players among the ACC's top 12 in batting.
• Adam Haseley has reached base safely in 52 of 53 games, including a current streak of 35 straight (most at UVA since Joe McCarthy – 36 in 2013).
• UVA has hit 59 home runs – tied for second most in the Brian O'Connor era (since 2004) and fifth most in school history.
The Basics
The Cavaliers are ranked 10th nationally this week in the USA Today Coaches poll. UVA leads the ACC in batting at .325, which ranks fourth nationally. The Cavaliers rank sixth in the ACC in ERA (4.11), fifth in fielding (.975) and second in stolen bases (73).
Virginia at the ACC Baseball Championship
Virginia has won three ACC tournament titles (1996, 2009, 2011). UVA has played in each of the 44 ACC tournaments, joining Clemson as the only schools to do so. UVA is 56-72 all-time at the ACC Baseball Championship and 4-5 as the 4-seed.
Under Brian O'Connor (since 2004), Virginia is 25-19 in the tournament. The Cavaliers have been a top-four seed in 10 of O'Connor's 14 seasons.
It's the Postseason Already? A Quick Recap …
• Virginia eclipsed the 40-win mark in the regular season for the first time since 2014 and already has its 11th 40-win season in the last 14 years.
• After dropping three of its first four ACC series, Virginia won its last six series and (most consecutive series wins since nine straight in 2014).
• Since the start of April, UVA has gone 21-6, including 14-6 in ACC play.
• UVA led the ACC in batting (.325) and hit a league-best .311 in ACC games.
• UVA finished second to UNC in the ACC Coastal Division.
• Adam Haseley was the regular-season ACC batting champion (.400) and also leads the league in runs (64) and on-base percentage (.498).
Cavaliers Against Pool Opponents
Virginia went 3-3 this season against the other members of its pool, dropping two of three games at Clemson and winning two of three at home against Duke. UVA coach Brian O'Connor is 26-9 career against Clemson and 33-11 vs. Duke.
Up Next
Host sites for the NCAA tournament come out Sunday evening. The selection show for the NCAA tournament airs at noon Monday (May 29) on ESPNU. Regionals for the NCAA tournament run from June 2-5.
Comments