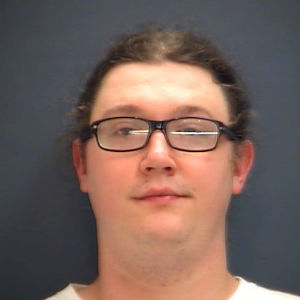 The Waynesboro Police Department arrested a city man yesterday on a felony drug charge after he had his shipment of Colorado marijuana sent to the wrong address.
Dakota Allen Dewitt, 24 years old, faces Possession of Marijuana (more than ½ oz less than 5 lbs) with the Intent to Distribute.  The arrest stems from a bizarre case of misdirected marijuana that had Dewitt desperately trying to claim his pot laden parcel from the person to whom it was mistakenly delivered.
On June 15, the Police Department intercepted the package for Dewitt that was sent to another Waynesboro address by mistake.  The package was sent from an individual in Montrose, Colorado to a Waynesboro address via the United States Postal Service.  Inside the special delivery was two pounds of marijuana in Ziploc baggies.  Realizing his marijuana didn't make it to him, Dewitt made several attempts to try to recover it.
On June 18, the Police Department set up a sting operation in which Dewitt was able to collect his package from the original complainant.  Officers were waiting for Dewitt after he went by and picked up his marijuana.  He surrendered without incident.
He is being held at Middle River Regional Jail on a $5,000 bond.