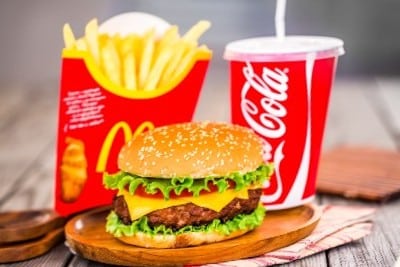 Virginia QB1 Brennan Armstrong gave us a clue as to what will be in his McDonald's combo meal.
Think: an ingredient not common to a McDonald's.
"The problem is, I don't know if they have one ingredient that they can keep around. That's all I can say," Armstrong told me in response to my important football question at last week's ACC Football Kickoff.
It had been announced last month that Armstrong would have his own celebrity combo meal at McDonald's locations in Charlottesville and the Shenandoah Valley.
The meal is the result of a sponsorship deal between Armstrong and local McDonald's franchises owned and operated by the Waynesboro-based RAHE Inc.
Money terms were not disclosed.
RAHE Inc. had announced an NIL partnership with Cavalier Futures, a Virginia non-stock corporation providing an inclusive marketplace for UVA student-athletes to capitalize on their NIL, back in March.
The deal with Armstrong includes social media promotion and a celebrity meal similar in concept to the Travis Scott "Cactus Jack Meal" released in 2020.
That meal featured a quarter-pound bacon cheeseburger with a side of fries and barbecue sauce.
Pretty basic. Boring, even.
I related to Armstrong that my wife hopes his celebrity meal wouldn't be, you know, boring.
"I can promise you, it won't be boring. It won't be a boring meal," Armstrong said, raising the stakes.
Thinking out loud here: guacamole, maybe?