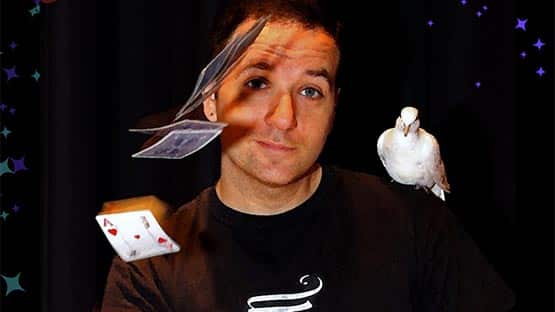 Magician Wes Iseli will deliver a night of surprises on Friday, Aug. 25, at 6:30 p.m., at Court Square Theater in Harrisonburg.
Full of comedy, Vegas-style illusions and opportunities for audience participation, Wes Iseli's Magic Show is fun for all ages.
Tickets are $20 for adults and $15 for students.
Doors open at 6 p.m.
Iseli performs at resorts, country clubs, theaters, trade shows, company picnics and high schools all over the East Coast. For 10 years, he performed an annual 24-hour magic show to fundraise for The Children's Miracle Network. In addition to his work on stage, Iseli mentors younger magicians and is a USDA-certified animal trainer and magic consultant for The Carbonaro Effect on Tru TV.
Iseli keeps his routines exciting with feats that range from predicting the headlines of national newspapers a month in advance or escaping from audience-constructed traps.
Located at 41-F Court Square in downtown Harrisonburg, Court Square Theater is operated by Arts Council of the Valley.
Tickets are available online at courtsquaretheater.org.