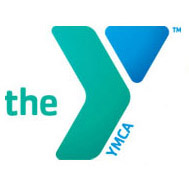 The Waynesboro YMCA will be shutting down its pool on Monday, July 29, through the month of August for repairs and maintenance.
"We're sorry for the inconvenience to our membership," said Jeff Fife, executive director of the Waynesboro Y.
During the shutdown, all the primary valves and multiple piping as well as the circulation pump itself will be replaced.  The patch in the shallow end near the stairs will be replaced, and loose tiles in the shallow end will also replaced.
In the process, the Y will be doing a thorough cleaning of the pool itself and painting the ceiling and also be adding a new air circulation system utilizing flexible ducts to better heat and circulate the air in the pool.
Alternative for members utilizing Y Aquatic Programming include:
Lap swimming at Augusta Health Lifetime Fitness (show your Y card)
Lap swimming at the Staunton YMCA (show your Y card)
Morning Water Aerobics at Waynesboro Country Club
Evening Water Aerobics (Water Divas) at Augusta Health Lifetime Fitness
More information on the Waynesboro Family YMCA is online at www.WaynesboroYMCA.com.