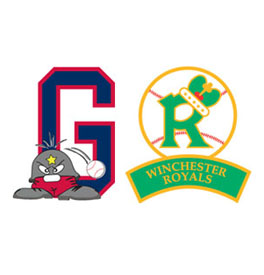 The Waynesboro Generals scored four runs in the bottom of the 11th to stun the Winchester Royals, 9-8, in Valley League baseball action on Wednesday at Linco Park at Kate Collins Field.
The Royals had scored three runs in the top of the 11th, the big blow being a two-out, two-run double by Michael Landestoy that made it 8-5 Winchester.
Clayton Taylor led off the Waynesboro 11th with a double. Imani Willis grounded out to short for out number one, before a Kevin Phillips single put runners on the corners with one down.
Joseph Estrada struck out for the second out of the inning, and then things got wild.
Shane Dressler was next, and he scored Taylor with an RBI single to make it 8-6. T.J. Marik followed with a run-scoring single to narrow the deficit to one.
Ryan Gridley joined the RBI single parade to score pinch-runner Jordan Harmon with the tying run.
The winning run scored on an infield error on a ball off the bat of Jeremy Taylor.
The rally made a winner of Jamal Wilson (1-2), who gave up three runs on two hits in three innings of relief, striking out four and walking two.
John Barr (1-2) took the loss for Winchester (7-10), which is in fourth place in the North, four games behind first-place Strasburg.
Michael Brosseau was 3-for-6 with two RBIs and a run scored for Waynesboro (7-9), which is in fourth in the South, four games behind first-place Staunton.