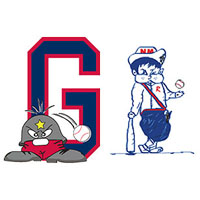 Zach Williamsen threw seven shutout innings, Jordan Harmon pitched around a mistake-filled eighth and closed things out in the ninth, and the Waynesboro Generals posted a 3-1 win over the New Market Rebels Thursday night.
Williamsen (junior, Nebraska-Omaha) struck out nine and walked none, giving up five hits, to improve to 2-1 on the season.
Harmon (freshman, Austin Peay) gave up an unearned run in two scoreless, hitless innings of work to earn his first save.
The win moved Waynesboro to 14-6 on the season, and within a half-game of Valley League-leading Front Royal.
The Generals travel to Strasburg Friday night.
More online at www.WaynesboroGenerals.net.