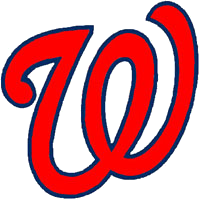 Mat Latos smoked and mirrored his way through six and a third innings, allowing just two Washington hits, and Miami got just enough offense to eek out a 2-1 win over the Nats on Tuesday night.
Latos (1-3) gave up a run on two hits in his stint, striking out six and walking five Nats hitters. Washington just couldn't get the clutch hit, going just 1-for-8 on the night with runners in scoring position.
Stephen Strasburg (2-3) took the loss, leaving after just three innings and 64 pitches, giving up two runs on four hits, with a pair of walks and strikeouts before being lifted for a pinch-hitter in the bottom of the third.
The bullpen was magnificent, putting up six scoreless innings to keep the Nats in the game, allowing just three baserunners – two hits and a walk – in that span.
Washington had a shot to make it interesting in the bottom of the ninth, with Wilson Ramos leading off the inning with a single to right, and Ian Desmond reaching on an error by Marlins shortstop Adeiny Hechavarria.
Dan Uggla was next, and he hit into a fielder's choice on a botched bunt attempt for the first out. Closer Steve Cishek struck out Michael Taylor and Tyler Moore to end it.
The loss drops the Nationals two games under .500 and four and a half games out of first in the National League East.