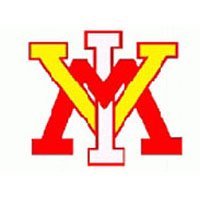 VMI has joined forces with one of the global leaders in performance footwear and apparel, becoming the first NCAA Division I school in the state of Virginia to sign an exclusive agreement with Under Armour.
The Keydets recently inked a multi-year deal with the Baltimore-based leader in performance apparel, footwear and accessories, making Under Armour the official supplier and outfitter of VMI Athletics beginning in the fall of 2014.
The agreement gives UA the right to provide game and training gear to the Keydets' 18 varsity teams while also outfitting coaches and members of the athletic department staff. The comprehensive agreement also includes various marketing and promotional opportunities along with access to partner-only designs. The partnership will be implemented in concert with BSN Sports of Salem, Virginia.
The exclusive contract will be the school's first such agreement and the Keydets will become the first NCAA member institution in Virginia to exclusively wear the Under Armour brand. VMI will join an impressive list of Under Armour schools, which includes such NCAA Division I institutions as Notre Dame, Auburn, Maryland, South Carolina and more. NFL quarterbacks Cam Newton and Tom Brady, among others, also endorse Under Armour products.
"The Department of Intercollegiate Athletics at the Virginia Military Institute is thrilled to enter into this relationship with Under Armour," said Dr. Dave Diles, VMI Athletics Director. "Our cadet athletes, coaches, staff and the VMI family will benefit greatly from this partnership. Under Armour's commitment to innovation, performance and product and corporate integrity are a perfect match for VMI; and, the value that they place on community involvement connect perfectly with the values and mission of the Institute."
"We're thrilled to have Virginia Military Institute join our growing list of NCAA partners," said Erika Whyte, Under Armour Territory Manager. "Bringing two champions together always raises the level of competition. We look forward to empowering the student-athletes, the cadets and the community of VMI with best-in-class technology as we strive to make ALL athletes better."
The transition to Under Armour will officially begin this fall with all programs at VMI head-to-toe by the end of the second year of the agreement. Some VMI athletic teams have been outfitted with Under Armour game and training gear prior to the agreement and will continue to build their existing relationships.