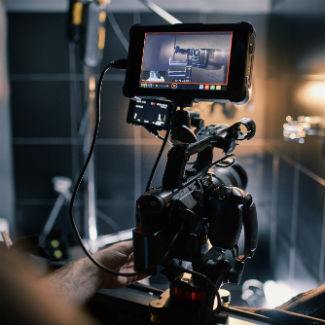 The event industry is adopting new technologies that will forever change conferences. There are many applications for virtual reality (VR) and augmented reality (AR). Nowadays, the immersive experience may start even before stepping into the venue.
Potential VR Uses in Events
Nowadays, event organizers have realized the value that VR brings. Any conference may benefit from one of the following applications of the technology:
Entertainment purposes.
Transportation to far-away locations.
Demos for products, projects, and more.
Invitations, reports, etc.
In most cases, a simple immersion into a video-game or an amazing location is preferable. Thus, making virtual reality development a valuable skill to organize large events. You can stress out with a few virtual minutes on an idyllic beach.
Impactful VR Invitations
Would you like to make a long-lasting first impression on your attendees' eyes? Then, you should consider creating an immersive VR invitation. So, they could experience what the meetup will look like beforehand.
Accepting to attend or purchasing tickets becomes an educated decision. Currently, it's not that hard to put in place some VR experience. You may even consider a 360º camera to record the venue while explaining how the event will set up there.
Also, you could mix the tour with digital elements. Thus, viewers will see the designs, features, decorations, etc. in place. Your guests will remember this invitation card forever.
Improving Live Experience in Events
VR also helps to create a live demo of products, companies, etc.
For instance, you may consider some of the following options according to your niche:
Riding a prototyped vehicle.
Transporting to a new location (building, infrastructure, etc.).
Testing a new device in a virtual environment.
And, the list goes on. The use cases for VR are countless. It could be worthy to develop a VR trial to gather support to develop a product. You may also communicate a new idea with such an interactive experience.
Entertaining Your Audience with VR
Although the technology is spreading, there are still little chances to test it. Thus, introducing a VR demo in an event is the way to provide your audience with an exclusive experience. Moreover, they will be thankful for the opportunity.
The immersive properties of the virtual simulations favor amusement applications. Some recreational use cases of VR are the following:
Car, plane, or other means of transport simulators.
Interactive game for attendees.
Gamified alternatives with real-life effects.
The Future of VR
In combination with AR, virtual environments may include rich content. It's possible to enhance the interaction with elements at the venues with VR and AR. Events organizers can get the best out of the two.
We may see how these applications become more popular in the next years. Nowadays, development in both areas is spreading within the experts' circles. You may try VR searching for an interactive video or application for mobile devices.