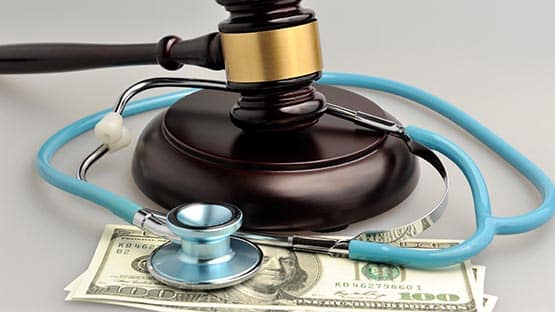 A Chesterfield woman was sentenced today to seven years in prison for defrauding Virginia Medicaid of more than $210,000 in a home health care scheme.
Virginia Jackson-Wallace, 65, was held in prison prior to her sentencing for violating the terms of her pretrial release. The defendant had more than 50 prior felony convictions, most of them related to other fraud schemes.
In this case, Jackson-Wallace fraudulently billed Medicaid when she claimed two family members were providing home health care to her and two other Medicaid recipients from 2013-2021, according to court documents. The defendant knowingly submitted more than 200 fraudulent timesheets to Medicaid that falsely claimed an aggregate 22,938 hours of home health care.
To facilitate her scheme, the defendant opened joint bank accounts with the two purported aides and maintained control over these bank accounts.
After Jackson-Wallace pleaded guilty to this scheme, and while on pretrial release, she deposited two fraudulent checks and withdrew funds the bank credited to her account as a result. The court found the defendant in violation of the terms of her pretrial release and revoked the defendant's bond.
The Medicaid Fraud Control Unit provided significant assistance in this case.