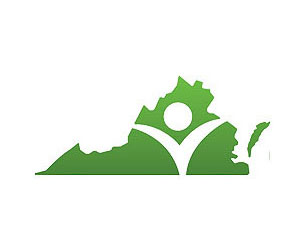 Virginia Organizing will hold a statewide week of celebration from July 9-15 to mark Virginia's recent decision to expand Medicaid. The week of celebration will include events in every corner of the state.
Since 2012, Virginia Organizing and its many partners have worked to expand Medicaid. In June, the Commonwealth adopted a budget that included Medicaid expansion for 400,000 Virginians who fall into the coverage gap. Events will include community outreach, education, and celebration.
"Virginia Organizing members have worked to bring affordable health care to all Virginians for more than 10 years," said Virginia Organizing Chairperson Del McWhorter.
Monday, July 9
Lynchburg: Community Information Session, 12-1 p.m., Community Access Network, 800 Fifth St., Lynchburg, VA 24504
Portsmouth: Celebration Rally, 5:30-7 p.m., Sidewalk in front of the ACE Cash Express, 4213 Portsmouth Blvd., Portsmouth, VA 23701 (Corner of Portsmouth Blvd. and Airline Blvd.)
Tuesday, July 10
Martinsville: Celebration and Media Conference, 5:30 p.m., Grace Presbyterian Church, 218 Fayette St., Martinsville, VA 24112
Augusta County: Community Celebration, 6-7 p.m., Augusta County Government Center, Smith Room West, 18 Government Center Lane, Verona, VA 24482
Eastern Shore: Celebration Potluck, 6-7:30 p.m., Foundation of Faith Worship Center, 36190 Lankford Highway, Belle Haven, VA 23306
Thursday, July 12
Christiansburg: Community Canvass, 5-7 p.m., Meeting at Asbury United Methodist Church, 500 Stuart St., Christiansburg, VA 24073
Danville: Celebration and Media Conference, 5:30 p.m., Piedmont Access to Health Services (PATHS), 705 Main St., Danville, VA 24541
Friday, July 13
Washington County: Community Canvass and Picnic, 5:30-8 p.m., Park on A St. SE, Abingdon, VA 24210
Sunday, July 15
Fredericksburg: Postcard Party, 1-3 p.m., Howell Branch Library, 806 Lyons Blvd., Fredericksburg, VA 22406
"Medicaid expansion will make health care available to hundreds of thousands of Virginians who have been stuck in the coverage gap," McWhorter continued, "many of them suffering from treatable illnesses. We're thankful to our supporters and partners for the years of hard work they have contributed. All the letter writing, the rallies, the forums, the thousands of calls to legislators…they finally led to victory."
"However," McWhorter added, "our work is not done. Work requirements that have been added to the measure may keep people with disabilities and serious illnesses from getting access to health care. It doesn't make sense to add an unnecessary new layer of bureaucracy to health care funding. We still want affordable health care for everyone, and we don't intend to give up until we get it."