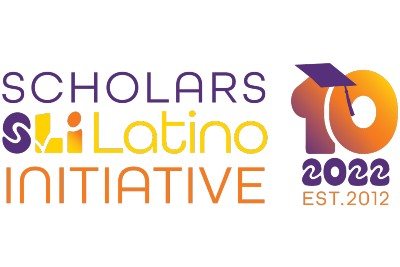 Scholars Latino Initiative (SLI) celebrates 10 years this year as a Virginia nonprofit and announced Stephania Cervantes as its first managing director.
SLI provides college access opportunities in high school and financial support for college success for Latino/a/x. In her role, Cervantes' will promote and execute the nonprofit's mission to support Latino/a/x students with academic challenge, leadership development, scholarships and mentorships.
SLI, according to a press release, collaborates with public high school teachers and university faculty, staff and student mentors in Harrisonburg, Richmond and Winchester.
"I am delighted to welcome Stephania as SLI's primary administrative leader," Jason Good, SLI board chair, said in the press release. "Her experiences in community engagement and commitment to creative collaboration across institutions will serve as a tremendous asset as SLI enters its next decade of serving remarkable young people."
SLI grew in student membership and funding in the last five years by tripling donor financial contributions and more than doubling investment reserves in the last two years, the press release stated. SLI's annual budget for direct student financial support increased each year for the last five years.
Since 2012, SLI provided more than $431,000 in college scholarship awards, computer awards, and dual enrollment tuition assistance. SLI alumni have attended 21 colleges and universities.
Cervantes, who lives in Harrisonburg, comes to SLI as a program recruiter and community liaison for the Shenandoah Valley Migrant Education Program at James Madison University's Institute for Innovation in Health & Human Services. She is a bilingual facilitator, and has developed curricula and instructed at the Full Circle Montessori School in Arlington. Cervantes participated in or led various initiatives relating to diversity, equity, and inclusion, food access, safe spaces, reparations, community mutual aid, Latinx solidarity, and access to resources. She is a graduate of Piedmont Virginia Community College and the Washington Montessori Institute at Loyola University.
"I believe in addressing the gaps in educational opportunities available to the growing Latinx population of this region and pushing beyond the perceived expectations of what a Latinx learner can achieve," Cervantes said in the press release. "This role presents an opportunity to reimagine an inclusive network of support, one that opens doors to help students actualize their potential and take charge of their education journeys."
SLI was founded in 2001 at the University of North Carolina at Chapel Hill by Peter Iver Kaufman and others. The Virginia nonprofit was brought to the University of Richmond in 2008 by Kaufman, and later to the Shenandoah Valley. SLI was incorporated in 2012 and became a 501c3 public charity. Kaufman continues to serve as the SLI program director in Richmond.