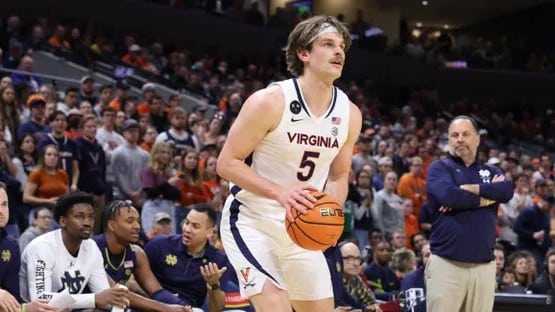 What you read about on the interwebs about Ben Vander Plas was accurate. The grad student will miss the remainder of the 2022-2023 season after fracturing his right hand during practice on Wednesday, head coach Tony Bennett announced today.
Vander Plas, who had started the past 14 contests, averaged 7.4 points and 4.6 rebounds in 29 games. He scored a season-high 20 points at Miami and collected a double-double with 10 points and 11 rebounds at Louisville.
The graduate transfer from Ohio finishes his five-year collegiate career with 1,787 points, 892 rebounds and 242 three-pointers.