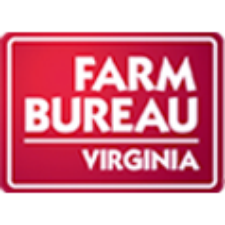 Virginia Farm Bureau Federation will host a Collegiate Farm-to-Table Agriculture Education event Sept. 15 at Longwood University. The dinner and panel discussion will focus on "Shaping the Future of Agriculture Together" in light of world population projections for 2050.
"The event is an opportunity for the next generation to discuss the relevance of agriculture, and to be inspired to find solutions for providing a healthy, abundant food supply for future generations. The global population is projected to reach 9.7 billion by 2050," said Dee Cook, member development specialist for Farm Bureau.
Students from more than 20 high schools in the counties of Appomattox, Brunswick, Buckingham, Campbell, Charlotte, Chesterfield, Cumberland, Fluvanna, Goochland, Halifax, Lunenburg, Mecklenburg, Nottoway, Powhatan and Prince Edward will participate, as will Longwood students.
Following the dinner, they will prepare entries in an essay contest based on ideas they glean from the discussion. A winner from each school will be given a cash award and will be invited to attend the nation's only Vice Presidential Debate on Oct. 4 at Longwood.
Panelists will be Matt Lohr, director of the Farm Credit Knowledge Center, past Virginia delegate and past state commissioner of agriculture and consumer services; Lindsey Reames, manager of animal care and sustainability for the Maryland & Virginia Milk Producers Cooperative Association; Dr. Megan Seibel, director of the Virginia Agriculture Leaders Obtaining Results program at Virginia Tech; and Chris Van Vlack, urban/ag conservationist for Loudoun County Soil and Water Conservation District and a Loudoun farmer. Dr. Martha Walker, community viability specialist for Virginia Cooperative Extension and a faculty member in Virginia Tech's College of Agriculture and Life Sciences, will serve as moderator.
County Farm Bureaus are partnering with their local schools by sponsoring the cost of the dinner for each student. Virginia Farm Bureau Mutual Insurance Co. is sponsoring the cash awards for essay winners. Other primary sponsors are Dominion Virginia Power and Longwood.