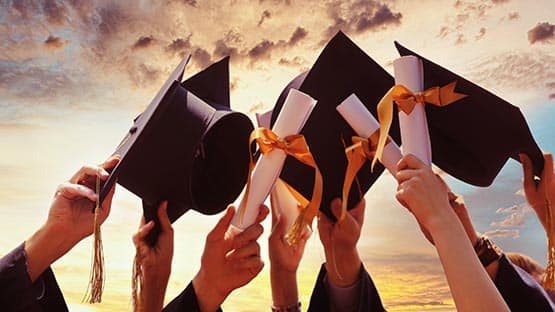 David Doré became the chancellor of Virginia's community college system in the spring and is now reimagining the system's role in workforce development.
At the annual Chancellor's Retreat, which prioritizes job placement beyond program completion, a new approach for community colleges was outlined to embrace technology and flexibility to serve a "new majority of learners," including veterans, parents and working adults.
Doré outlined his vision in his keynote speech to the community college presidents, faculty and others present at this year's event at the Hotel Roanoke and Conference Center yesterday. Doré is Virginia's first new chancellor in 21 years, and he spent his first 36 days visiting all 23 community colleges on his listening tour, a 3,600-mile trip that was critical to hearing the voices of students and beginning to explore how Virginia's Community Colleges will leverage innovation and best practices across the system.
"It is our time to lead the way for higher education in Virginia and in the nation. To be the standard bearer of what post-secondary education can do during these challenging and exciting times," Doré said. He named three prominent gaps the system plans to address: educational achievement, technology and skills.
Doré said the system will partner with the Virginia Department of Education to propose legislation next year to remove barriers that hinder access to postsecondary programming and clearly define the path students will take to graduate with the skills and credentials necessary for a seamless transfer or immediate entrance to the workforce.
While dual enrollment and FastForward programs continue to grow, which are necessary for community colleges, according to Dore, aligning skills and training with local industry to fill high-demand jobs is also necessary. The system will focus on expanding and strengthening partnerships and collaboration across all industry sectors and in every region of the Commonwealth.
"This shortage of working-age adults who do not possess the skills needed for jobs in our most in-demand fields, healthcare, technology, and manufacturing, is stumping economic growth and widening income gaps, and exacerbating the shortage of those with the skills needed to train new workers," Doré said. "New technology including artificial intelligence is disrupting the workforce, and community colleges must adapt to equip students with the skills they need for the modern world. Our instructors must leverage these tools in their learning models to remain relevant and effective."
Doré's focus is on prioritizing moving at the speed of industry, launching programs at a much faster pace and aligning Virginia's Community Colleges with the nine GO Virginia regions to efficiently scale programming at the college level to meet regional job demands. He will advocate for a stronger investment in the community college system. The Virginia Community College System is the least funded of all Virginia public institutions of higher education and was among the lowest funded community colleges in the nation.