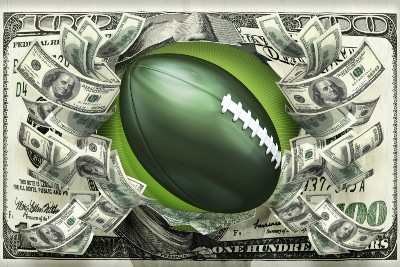 Virginia Athletics will have a full-time NIL general manager on Grounds to help student-athletes facilitate moneymaking deals.
The general manager will be an employee of Altius Sports Partners, which was launched in 2020 by Casey Schwab, formerly of NFL Players Inc., the moneymaking arm of the NFL Players Association, and whose chairman is former West Virginia AD and XFL CEO Oliver Luck.
Altius serves as the external NIL launch program for nearly half of the Power 5, and it is offering the NIL general manager program at six schools – Virginia, LSU, South Carolina, Northwestern, Oklahoma State and Cincinnati.
The Altius general manager program is being headed up by Brittney Whiteside, who joined the firm in May after a three-year stint as an executive associate AD and then the deputy AD at UVA under Carla Williams.
"By participating in the Altius GM program, we will expand our partnership that enhances resources for students which will create more opportunities for them to maximize their NIL," Williams said. "Our original goal with Altius was to establish a substantive NIL program grounded in best practices and adding lasting value to the lives of our student-athletes. This will help to accomplish that utilizing dedicated staff who specialize in the ever-changing world of NIL."
Per a news release from Virginia Athletics, the on-Grounds GM will be in charge of overall NIL strategy and daily compliance of on-campus opportunities. The GM's day-to-day duties entail oversight of comprehensive education and ongoing support for all university stakeholders.
The GM will also oversee NIL-centered staff that will lead identification and implementation of student-athlete focused NIL deals along with marketing, branding and content creation to support those opportunities.
The position is funded by UVA. The cost of the relationship wasn't disclosed in the UVA news release, but according to reporting in the Sports Business Journal, Altius advisory deals typically cost in the low six figures annually.