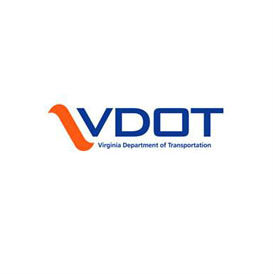 Secretary of Transportation Shannon Valentine announced Wednesday the director of a newly created Office of Transportation Innovation and the launch of the Interstate 81 Corridor Improvement Plan.
Secretary Valentine announced that Lynn J. McDaniel has been named Director of the Office of Innovation within the Transportation Secretariat, effective May 29. The new office will reside within the Office of Intermodal Planning and Investment (OIPI) and will focus on coordinating innovation among the Commonwealth's transportation agencies including Aviation, the Department of Rail and Public Transportation (DRPT), Virginia Space, the Virginia Port Authority, the Virginia Department of Transportation (VDOT) and the Department of Motor Vehicles.
"We have chosen an exceptional leader to take the helm of this new initiative," said Secretary of Transportation Shannon Valentine. "Lynn McDaniel's strength in technology management and business development will allow her to integrate government and private sector strategies to solve transportation problems and expand business opportunities."
The Office will work across Virginia's multimodal transportation system to identify opportunities, coordinate research, and create an entrepreneurial environment within the transportation sector. Its work will include Connected Corridors, Data Analytics, Integrated Applications, and Unmanned Systems that span space, land, water and aviation.
McDaniel most recently served in leadership positions with Advantus Strategies, LLC, WorldView Solutions, Inc., and Virginia Interactive, LLC. Throughout her career, McDaniel managed corporate strategic relationships and spearheaded technologically-based business solutions.
"Transportation is at a critical juncture that will require nimble navigation of technology and innovation," said Transportation Deputy Secretary Nicholas Donohue. "Lynn's combination of experience and business acuity will ensure continued success and propel our efforts forward."
During the meeting, the launch of the I-81 Corridor Improvement Plan was presented to the Board. As directed in Senate Bill 971, the CTB, supported by OIPI, VDOT and DRPT, will study I-81 to identify priorities along the 325 miles and potential revenue sources that could be dedicated to improvements.
"This corridor is critical to the economic vitality of the Bristol, Salem and Staunton Districts, and to our entire Commonwealth," said Secretary Valentine. "The study's focus on safety, reliability and resiliency is vital to trucking, business and manufacturing sectors."
"The I-81 corridor serves nearly 12 million trucks per year, which make up 42 percent of all interstate truck traffic in Virginia," said Transportation Deputy Secretary Nicholas Donohue. "As such a significant component of Virginia's economy, this is a solid investment to make."
SB 971 was introduced by Senators Mark Obenshain and Bill Carrico, and supported by Delegate Steve Landes with budget language in the House of Delegates budget bill. The I-81 Corridor Improvement Plan will begin with public meetings to solicit community, industry and stakeholder feedback throughout the summer, with a draft plan report expected in the fall. The first public hearing will be in the Bristol District on June 6. The CTB plans to report its findings to the General Assembly in December, prior to the opening of Session in January 2019.
The Board also awarded a $21.3-million contract to Haymes Brothers, Inc. of Chatham to design and build the two bridges that carry Interstate 81 over Route 8, which includes ramp modifications at Exit 114, just south of the Christiansburg corporate limits. Project completion is expected in fall 2021.
"The new bridges will replace those aging in this busy area," said VDOT Commissioner Stephen Brich. "Approximately 37,000 vehicles travel over these bridges every day. By replacing these bridges now, we will capitalize on benefits that will accommodate the expected rise in traffic volumes – over 57,000 vehicles per day by the year 2040."
Appointed by the governor, the 17-member CTB establishes the administrative policies for Virginia's transportation system. The CTB allocates highway funding to specific projects, locates routes and provides funding for airports, seaports and public transportation.
For more information: