Participation in a variety of services offered through the federal Ryan White HIV/AIDS Program may lead to improved health outcomes among people living with HIV, according to a new study conducted by researchers at Virginia Commonwealth University and the Virginia Department of Health. The study published in the journal Clinical Infectious Diseases on Aug. 15.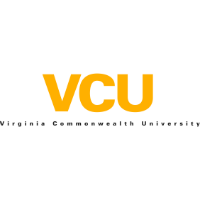 The findings indicate that people who receive a variety of services through the Ryan White Program are likely to actively engage in HIV treatment and achieve viral suppression, which is defined as having a low amount of HIV in the blood. A low viral load is associated with improved health and reduced HIV transmission rates.
"The findings provide evidence that the Ryan White Program works," said senior author April Kimmel, Ph.D., assistant professor in the Department of Health Behavior and Policy at VCU School of Medicine.
A national model for comprehensive, coordinated care, the Ryan White Program provides support for uninsured and underinsured people living with HIV and funds a spectrum of services. The study authors categorized Ryan White Program services into three classes: core medical services, support services such as transportation, and medication-related services.
The recent study indicates that individuals who receive all three types of services have more than three-times the odds of viral suppression compared to people who do not engage in all three. The study also found that individuals who engage in the three services categories have nearly nine-times the odds of staying engaged in HIV care compared to people who do not.
In addition to informing agencies on the most effective way to provide Ryan White Program services, the findings have public health implications.
"The optimal health outcomes achieved for patients receiving comprehensive Ryan White services helps prevent new infections," Kimmel said.
To that point, the study findings can help policymakers and federal agencies make more informed decisions as they direct limited resources to the population served by the Ryan White Program.
"At a time of uncertainty about ongoing insurance coverage options, and as policy makers determine the future funding and role of the Ryan White Program, this study shows that comprehensive assistance through the Ryan White Program can provide services critical to improving health for people living with HIV and, ultimately, improve health for the general population," said first author Karen Diepstra, a fellow at the Virginia Department of Health.
VCU HIV Services began offering care through the Ryan White Program in 1999 and approximately 2,900 VCU Health patients are currently enrolled.
"The Ryan White Program is of tremendous benefit to the people of the commonwealth," said Peter Buckley, M.D., dean of the School of Medicine. "This latest study further reinforces our commitment to continue providing services through the program, with the ultimate mission of preserving and restoring health for all people."