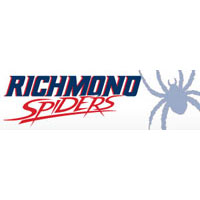 Richmond shot 52 percent from the field, but VCU hit 11 shots from outside to defeat Richmond, 87-74, in the Bank of America Capital City Classic on Friday night.
Richmond (14-12, 6-8) was led by another strong offensive game from T.J. Cline. Cline came into the contest averaging over 20 a game points in February and scored 22 on 9-of-12 shooting. It marked his second straight 20-point game and eighth this season. The Spiders scored 46 points in the paint.
ShawnDre' Jones added 12 points and six assists, while Marshall Wood scored 12 points on four three-pointers. Terry Allen scored 11 and Deion Taylor had eight points.
VCU hit 11 threes to pull away in the second half. Melvin Johnson scored 20 points, while Justin Tillman had 15 points. Jordan Burgess scored 14, while JeQuan Lewis scored 13 points with 10 assists.
After an early deficit, Jones tied the game at 24 in the first half with a layup, steal on an inbounds play and another layup. After VCU retook the lead, Richmond ended the half with a bucket from Allen, a forced turnover and long three at the buzzer from Cline, making it 42-38 at the break.
VCU came out of the half with a 14-4 run to open a 56-42 lead five minutes into the half. The Rams led by as many as 19, before Cline and Wood hit three treys to bring Richmond back to within 77-67. The Spiders weren't able to get closer than 10 points the rest of the way as VCU won 87-74.
Richmond plays at home on Wednesday night against George Washington at 7 p.m.