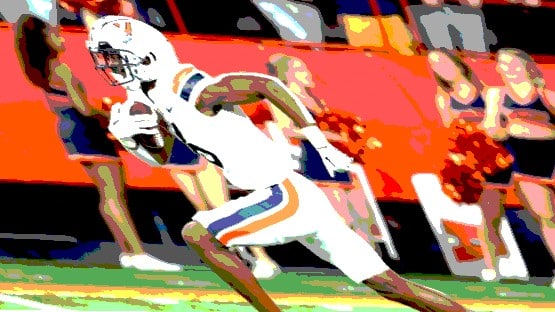 Demick Starling, a four-year member of the UVA Football program, will sit out the remainder of the 2023 season, and is expected to be headed to the transfer portal at the end of the season.
"I don't anticipate him playing here next season," coach Tony Elliott told reporters on Tuesday at his weekly press conference.
Elliott didn't offer any insight into why Starling, who started the first two games of the 2023 season, seeing two targets – with no catches – on a total of 46 snaps, would be wanting to move on.
"His situation is, we've gone back and forth a little bit throughout the course of our time, but we mutually agreed, and then he can figure out from there what his future looks like with football, so it was a mutual agreement that he wanted to take advantage of the redshirt opportunity," Elliott said.
Starling hasn't gotten much run in his four years at UVA, recording 11 catches on 27 targets on 249 snaps, with 188 yards receiving and two TDs across his time.
"With him, it's just a function of, he's looking at big picture," Elliott said. "He feels like he can possibly have a better opportunity somewhere else, and biggest thing for me is to make sure that he finishes, graduates, gets his degree from UVA, and that's my focus right now, and then we'll figure out long-term at the end of the season what's best for him."