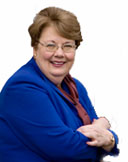 University of Virginia President Teresa A. Sullivan issued the following statement today regarding the findings of the Columbia University Graduate School of Journalism review of the reporting and editorial decisions of the Rolling Stone's Nov. 19 article "A Rape on Campus."
Statement from President Sullivan:
"Rolling Stone's story, "A Rape on Campus," did nothing to combat sexual violence, and it damaged serious efforts to address the issue. Irresponsible journalism unjustly damaged the reputations of many innocent individuals and the University of Virginia. Rolling Stone falsely accused some University of Virginia students of heinous, criminal acts, and falsely depicted others as indifferent to the suffering of their classmate. The story portrayed University staff members as manipulative and callous toward victims of sexual assault. Such false depictions reinforce the reluctance sexual assault victims already feel about reporting their experience, lest they be doubted or ignored.
"The Charlottesville Police Department investigation confirms that far from being callous, our staff members are diligent and devoted in supporting and caring for students. I offer our community's genuine gratitude for their devotion and perseverance in their service.
"Sexual violence is a serious issue for our society, and it requires the focus and attention of all in our communities. Long before Rolling Stone published its article, the University of Virginia was working to confront sexual violence. And we will continue to implement substantive reforms to improve culture, prevent violence, and respond to acts of violence when they occur. Our highest priority is to ensure the safety of our students so they can learn and achieve their personal potential in an environment of trust and security. We will continue to work tirelessly in pursuit of that goal."