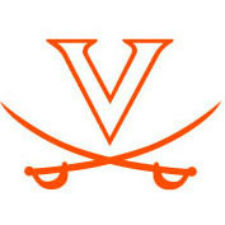 UVA senior men's golfer Jimmy Stanger (Tampa, Fla.) won his round of 64 contest in the first day of match play at the 2016 U.S. Amateur Championship at Oakland Hills Country Club in Bloomfield Hills, Mich. Stanger defeated 39-year-old Robin Petersson of Sweden 4 and 2.
Stanger won three of the first five holes to grab an early lead and then won holes 13, 14 and 16 to finish out the match.
He will face former Oklahoma State golfer Wyndham Clark at 9:20 a.m. Thursday in the round of 32. Clark was the Big 12 player of the year in 2014 after earning first-team All-America honors as a redshirt freshman.
Stanger's appearance in match play marks the third consecutive year a UVA golfer has advanced past the 36 holes of stroke play at the U.S. Amateur. Derek Bard did it last year, finishing as the tournament's runner-up. In 2014, former UVA All-American Denny McCarthy reached the semifinals of the event.
USGA.org will webcast the event from 11 a.m. to 1 p.m. on Thursday. FoxSports1 will pick up coverage from 3-6 p.m.