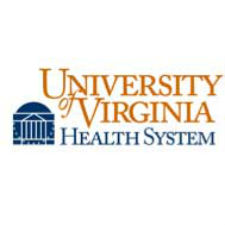 UVA Amherst Dialysis has been named the 2015 Facility of the Year by the Mid-Atlantic Renal Coalition, which encompasses 370 dialysis centers in Virginia, Maryland, West Virginia and Washington, D.C.
This is the second consecutive year UVA Amherst Dialysis has earned the Facility of the Year Award. The nonprofit coalition, which works to improve care for patients with end-stage kidney disease, honored UVA Amherst Dialysis for its efforts to increase patients' involvement in their care.
Patients at the Amherst center receive quarterly newsletters and monthly educational opportunities to help them become more active in their care, said Kim Smith, assistant nurse manager. Patients participate in their care in a variety of ways, Smith said, such as developing their care plan, caring for their vascular access – the opening in a patient's skin where the needle is inserted for dialysis – and starting or ending each dialysis session.
Patients are also encouraged to participate on the center's quality and performance improvement committee as well as the patient advisory committee, Smith said. "They provide great insight and suggestions to optimize the care they receive in our unit," she said.
Smith also credits the team members at the dialysis center for working to enhance patient care by remaining up to date on the latest treatment advances and dialysis technology.
"Our success is only possible because of the many contributions from each and every member of this great team," Smith said.