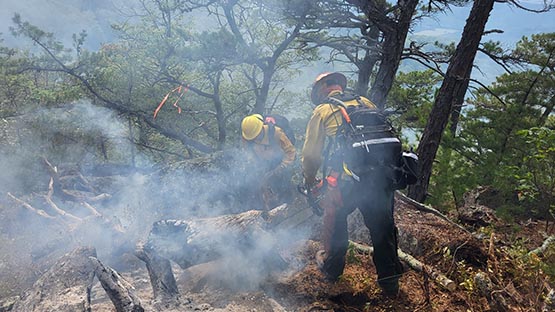 The fire burning in the Millers Head area of Shenandoah National Park is now 30 percent contained, in part, due to rainfall yesterday.
Eighteen firefighters from the National Park Service, the Virginia Department of Forestry and U.S. Forest Service Idaho City Hotshots, continue to work to contain the fire. The fire remains at two-and-a-half acres.
Initial reports indicate the wildfire was naturally caused. It started late afternoon on Friday.
Park structures are not affected by the fire, and all park trails and facilities are open.
Updates are available online on Facebook and Instagram.
Related story
Ten percent of Shenandoah National Park fire contained; park structures not affected