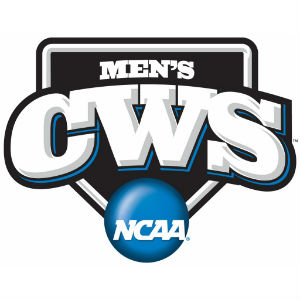 Nathan Kirby is the ACC co-pitcher of the year. Nick Howard is the first-round draft pick. Artie Lewicki might be the best all-around pitcher on the UVA staff. But make no mistake about it: Brandon Waddell is its heart and soul.
Waddell, a sophomore lefty, started the year as the #1 man in coach Brian O'Connor's rotation, but spent most of the 2014 season in the #3 spot after struggling early. Pitching on Sundays, Waddell quietly put up solid numbers, heading into the NCAA Tournament with a 7-3 record.
But Kirby was dominant at #1, Howard was practically untouchable at closer, and Lewicki has made himself indispensable as a starter and reliever. Waddell, maturing as a second-year starter, focusing more on pitching to contact than gunning down hitters, was almost an afterthought.
All he's done in the postseason is go 3-0 in four starts, all Virginia wins, with a 1.22 ERA. Two of his Ws have come with the Cavs' backs against the wall following losses by Kirby, the 7-3 Game 2 Super Regional win over Maryland two weeks ago, and the 7-2 Game 2 College World Series Finals win over Vanderbilt Tuesday night.
He was at his best in the win over Vandy, working through some early trouble to keep the 'Hoos in the game long enough to allow the bats to get hot, scoring three in the sixth and two in the seventh to turn a 2-1 deficit into a 6-2 lead. And then with the working margin, Waddell was able to eat up innings to the point where he eventually completed the game, throwing 115 pitches, 75 for strikes, to outshine Commodores' starter Tyler Beede, another first-round draft pick, who threw 120 pitches but couldn't make it out of the seventh inning.
In finishing the game himself, Waddell allowed O'Connor to save Lewicki for a probable start in Game 3, and also maintained Howard as a mystery to Vandy hitters, who will have to see the righty with a 99-mph fastball and falling-off-the-table slider for the first time in the late innings of the national-title game.
On a team loaded with stars (including two first-round draft picks in the everyday lineup, Mike Papi and Derek Fisher), Waddell fits the bill the best as the team's most valuable player. If UVA is able to bring home the program's first national title Wednesday night, it is easy to say that it would not have been possible without Waddell doing what he's done the past month.
– Column by Chris Graham