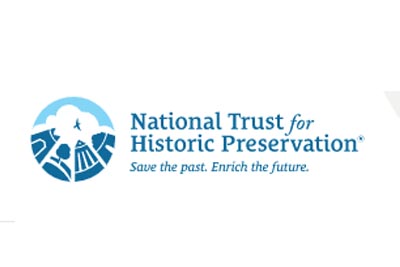 The African American Cultural Heritage Action Fund, a program of the National Trust for Historic Preservation, has announced $3 million in grant funding to protect and preserve sites representing African American history.
"The cultural landscapes and historic buildings featured in this year's list showcase the breadth and depth of African American life, history, and architecture across generations," said Brent Leggs, executive director, African American Cultural Heritage Action Fund and senior vice president, National Trust for Historic Preservation. "At the National Trust, we aim to broaden the public's understanding of the Black experience in America, while also underscoring the very urgent need to identify and protect these sites for the benefit of the communities they have long served. These often-overlooked places hold aspects of history that must be protected—and used to draw inspiration and wisdom for the benefit of all Americans."
Since its inception in 2017, the action fund has supported 160 places through its national grant program for a total investment of $12.4 million.
Projects funded in Virginia in 2022 include:
Anne Spencer House & Garden, Lynchburg: Renowned Harlem Renaissance poet Anne Spencer's house and garden was both a place of reflection and a gathering space for African American leaders and creatives, including W.E.B. Du Bois, Martin Luther King, Jr. and Zora Neale Hurston. The museum will create an executive director position to oversee programming and restoration work.
Home of Dr. Robert Walter "Whirlwind" Johnson, Whirlwind Johnson Foundation, Lynchburg: Dr. Robert Walter "Whirlwind" Johnson was a force behind the integration of tennis. A coach to two African American grand slam champions, Althea Gibson and Arthur Ashe, Dr. Johnson disrupted the tennis landscape and made space for generations of Black athletes to train on his backyard courts. Rehabilitation of his home's foundation, exterior (including roof), porch, windows and doors will ensure his legacy remains.
Action Fund grants support preservation efforts across four categories: Building capital, increasing organizational capacity, project planning and development and programming and education.
The continuous expansion of the action fund's national grant program is a result of ongoing investments from the Mellon Foundation, The JPB Foundation, Lilly Endowment, and others. Significant gifts from philanthropists like MacKenzie Scott and Dan Jewett and the Ford Foundation have also contributed to the preservation impact and success of the action fund.
"The action fund's work seeks to tell more inclusive and accurate stories that reflect America's true history, composition, and identity and to restore and transform our nation's built and cultural heritage assets," said Justin Garrett Moore, Humanities in Place program officer at the Mellon Foundation. "Through racial, social, and economic justice lenses and using the tools of grantmaking, capacity building, and advocacy, the National Trust is creating the infrastructure to grow and sustain a movement for preserving key African American heritage sites and telling a fuller American story."
For more information on the action fund and 2022 grant funding recipients, visit savingplaces.org