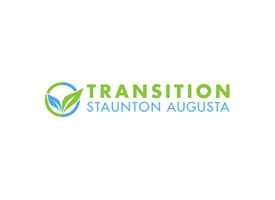 Transition Staunton Augusta celebrates the two-year anniverary of the Local Motion Film Series with a showing of "The Power of Community: How Cuba Survived Peak Oil."
In addition to the film, the Mockingbird's chef, Nicholas Parrish, offers a special Cuban-inspired menu with local ingredients and international flair! We'll also have door prizes galore and opportunities to get involved with upcoming events like community gardening, Earth Day and more!
About the film: When the Soviet Union collapsed in 1990, Cuba's economy went into a tailspin. With imports of oil cut by more than half – and food by 80 percent – people were desperate.
The film tells of the hardships and struggles as well as the community and creativity of the Cuban people during this difficult time.
In this positive and uplifting story, Cubans share how they transitioned from a highly mechanized, industrial agricultural system to one using organic methods of farming and local, urban gardens. It's an unusual look into the Cuban culture during this economic crisis, which they call "The Special Period."
The film opens with a short history of Peak Oil, a term for the time in our history when world oil production will reach its all-time peak and begin to decline forever. Cuba, the only country that has faced such a crisis – the massive reduction of fossil fuels – is an example of options and hope.
With energy prices sure to rise in the future in the US, this inspirational film may give us some ideas how to live better with less energy in the Shenandoah Valley and throughout Virginia.
Details

Tuesday, Feb. 21 at 7 p.m.
(doors open at 5:30 p.m. for dinner)
Mockingbird Restaurant
123 W. Beverley Street, Staunton
Admission free, $5 suggested donation