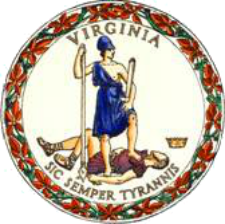 The Virginia Port Authority earlier this year signed a memorandum of understanding with the Cuban National Port Authority to evaluate commercial opportunities between the Port of Virginia and Cuba's newly opened Port of Mariel Special Development Project.
The MOU establishes a platform for cooperation and information sharing between Cuba and Virginia to support waterborne trade and investment, improve customer service, enhance collaboration to achieve improved business practices, and increase the level of vessel services available between the two entities. Under the agreement the two port authorities may undertake initiatives like data and technological interchanges, market studies and training.
Gov. Terry McAuliffe said Virginia "enjoys a uniquely productive economic relationship with Cuba, and this MOU will generate additional opportunities for economic and cultural exchange. As relations between our nations continue to normalize, this agreement will position Virginia as a leader in trade relations with Cuba now and in the future."
Cuba's $1 billion port project will make Mariel the largest port in the Caribbean, with a capacity to handle approximately 1.3 million shipping containers a year. It also will allow Mariel to serve as a trans-shipment hub for the region.
"This should be good for Virginia agriculture producers. While we have sent farm products to Cuba for many years now, it has always been a fairly complicated process," said Spencer Neale, vice president of commodity marketing for Virginia Farm Bureau Federation. "With the recent restoration of diplomatic relations between the U.S. and Cuba, along with Cuba's proximity to the United States, the opportunity to significantly expand the export of ag products to that country should be greatly enhanced."
Last year, Cuba purchased $25 million in agricultural exports from Virginia, all in bulk shipments, said Secretary of Agriculture and Forestry Todd Haymore. "This agreement will help position Virginia to provide container service for agricultural products such as poultry, pork and apples, which are shipped in refrigerated containers."
For those interested in learning more about international agriculture trade, the 2016 Governor's Conference on Agricultural Trade will focus on expanding opportunities worldwide. The conference will take place March 7 and 8 at the Hilton Richmond Downtown. For more information or to register, visit http://events.SignUp4.com/GovAgTrade2016.