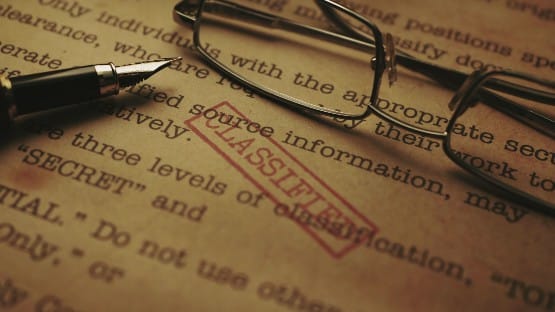 A 21-year-old Air National Guard member with a history of racist and violent threats who had been warned repeatedly about his "concerning actions" related to classified information was nonetheless able to access reams of top-secret U.S. military intel.
A big part of the problem here: "The government systematically overclassifies too much information, at a dangerous cost to both the nation's security and the public trust."
This is from U.S. Sen. Mark Warner, D-VA, the chair of the Senate Intelligence Committee, who has introduced a bill to reform the classification system, which Warner said is "badly in need of change."
"We too often fail to protect the nation's most important secrets," said Warner, who, with  Sens. John Cornyn, R-Texas, Jerry Moran, R-Kansas, and Ron Wyden, D-Ore., introduced he Classification Reform Act of 2023, which would establish a new system of governance and accountability for the security classification system, and provides that information may only be or remain classified where the harm to national security reasonably expected from disclosure outweighs the public interest.
The current system, which has been called a "better-safe-than-sorry" approach, results in more than 50 million documents a year getting at least the lowest-level classified tag, which Oona Hathaway, a professor at Yale Law School and former special counsel at the Pentagon, estimates should only apply to 5 to 10 percent of the documents that end up being considered classified.
Even then, we'd still be talking the generation of about 2.5 million to 5 million new classified documents a year, but you can see from these numbers the scale of the problem of trying to manage this wieldy system, and how the Jack Teixeras of the world can penetrate the system to wreak havoc from within.
"Given the explosion in digital records, the status quo is no longer tenable," Warner said. "We've got too many people with access to a system that is devoid of accountability and has grown increasingly byzantine, bureaucratic, and outmoded. We need to protect our national security secrets, and then declassify those secrets when protections are no longer necessary. It's time for Congress to take action and establish accountability."