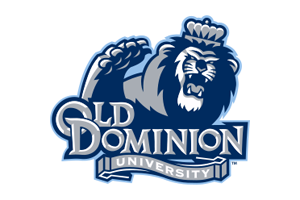 ODU lost big at East Carolina last week, but that was last week. This week, the Monarchs can win the state title with a win at UVA.
"As I told the guys, first and foremost, they're confident. They've already beaten a Power Five. They're prideful. They want to win the state, just like we want to win the state. They've got a leg up on everybody because they've already got one victory in state," Virginia coach Tony Elliott said on Tuesday.
ODU beat Virginia Tech, 20-17, in Week 1, for the program's second win over the Hokies in four years.
Virginia, on its side, has two wins over Tech since 1998, the most recent in 2019.
ODU only revived its football program in 2009, and moved from FCS to FBS in 2014 – and didn't even play in 2020, canceling its season because of COVID.
The Sun Belt preseason poll pegged the Monarchs to finish seventh in the East Division, one spot behind JMU, which is making the jump from FCS to FBS this year.
The win over Virginia Tech was as much about turnovers – the Hokies had five, four on INTs by Marshall transfer QB Grant Wells, the other a bungled snap on a field-goal try that led to an ODU touchdown – as anything else.
Credit to the Monarchs, though, for holding Virginia Tech to 333 yards of total offense, though in last week's 39-21 loss at ECU, the Pirates were able to put up 531 total yards, including 261 yards on the ground.
The effort against the Hokies has Elliott's attention, especially after Virginia struggled on offense in its 24-3 loss at Illinois in Week 2, in which the 'Hoos gained just 222 yards.
Elliott expects ODU coach Ricky Rahne and his staff to look at the film from the Illinois game for ideas on how to create problems for the Virginia offense.
"There's no doubt that they're probably going to bring some five-man fronts, which you haven't seen a bunch on film. They're primarily a four-down. They will walk their weak side in around, but it's not a true odd structure to try and create some confusion. But I would imagine it's not hard for them to take one of the linebackers and walk them down on the line and create a five-man front to see if we fixed the technical issues that we had from a one-on-one standpoint," Elliott said.
On offense, ODU has 6'5" redshirt sophomore Hayden Wolff at QB. Wolff passed for 275 yards and three TDs last week in the loss at East Carolina.
Last season, Wolff threw for 1,933 yards, 10 TDs and seven INTs for an ODU team that stormed back from a 1-6 start to win its final five games and earn an invite to the Myrtle Beach Bowl.
Vegas has Virginia pegged as an 8.5-point favorite. The line started on Monday at 10 points, so the money coming in is favoring ODU to get it to move down.
Elliott is trying to impress on his players the challenge ahead of them on Saturday.
"We've got to do a great job on both sides of the ball, and it's going to be a good challenge for us," Elliott said. "I'm excited for us, especially offensively, because we've got a structure that's going to challenge us, and athletically they're capable, and they're going to come in here confident. They have no reason not to be. They're going to come in here and sense that there's blood in the water, and they're going to come after us. We've got to have our minds in the right place and show up Saturday ready to go."