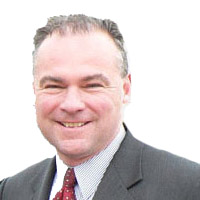 In remarks on the Senate floor today, U.S. Senator Tim Kaine called on his colleagues to get serious about finding relief from across-the-board sequestration cuts as they begin consideration of the Fiscal Year 2016 National Defense Authorization Act (NDAA).
Kaine announced his support for an amendment to NDAA introduced by U.S. Senator Jack Reed that would grant relief from sequestration cuts to both defense and non-defense accounts. The current legislation provides $38 billion in sequester relief to the Department of Defense by moving important funding lines into the Overseas Contingency Operations (OCO) account, a strategy Kaine described as a "flagrant budget gimmick," but does not provide relief to non-defense agencies that are key to American national security.
"Nondefense accounts are critical to the nation's defense," said Kaine. "The FBI is nondefense; it's critical to the nation's defense. Homeland Security, critical to the nation's defense. The Department of Energy. The research we do in the DOE is for – much of it – is for the reactors on nuclear carriers and nuclear subs. Those get cut by budget caps, they're critical to defense, we ought to be lifting the caps on the nondefense accounts as well."
Kaine called on his colleagues to embrace a deal that provides relief from sequestration by fixing the Budget Control Act (BCA) caps, which went into effect before the United States was faced with challenges like ISIL, Ebola, and recent cyber-attacks.
"If we don't like the budget caps, we should fix them," said Kaine. "We should find the 2015 version of the Murray-Ryan budget deal that was reached in December 2013 where we agreed to adjust the budget caps. That deal accepted part of sequester. It absorbed sequesters cuts, but it also found targeted ways to provide relief both to defense and nondefense accounts and that's what we should be doing. We should be showing the same leadership that was shown in 2013."