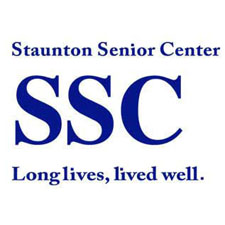 The music trio Women of Hope will present "The Melodies of Broadway" at the Staunton Senior Center on Monday, April 15 at 11:45 a.m.  Jackie Eakin, Lilchy Huffman, and Sherrie Shoemaker became friends while members of the Staunton Choral Society.  Daniel Kirkland is their accompanist.
Each woman brings her own distinctions to Women of Hope.  Jackie is the daughter of an opera singer and inherited her family's natural musical talent and love of singing.  She has received choral training in all types of classical and traditional music.  Singing is her passion, and she welcomes any opportunity to share her God-given talent with others.
Lilchy is a 12th generation Virginian, and in the second grade she began singing in her church choir and has been singing in choirs ever since.  She had musical stage experience when she taught in Germany, and Lilchy has lived in Guam, Japan, and several states.
Sherrie was born in Surry, England, and comes from a theatrical family.  She has been a professional singer since the age of three, when she appeared as Gretel in the Sound of Music at London's Old Victorian Palace.  She had performed in many American musical productions and has sung in several operas and the soprano solos in Verdi, Mozart, and Brahms Requiems.
Daniel is an honors graduate of Emory University in Atlanta with a degree in Piano Performance.  He founded the Men's and Women's Schola Groups and the Musica Universalis Studio in Staunton.  Daniel has been the accompanist for several Mary Baldwin College musicals and currently serves as the accompanist for the Staunton Choral Society as well as teaching piano and voice at the Valley Music Academy in Waynesboro.
Please join Staunton Senior Center for this wonderful performance!  For more information or lunch reservations, contact the Center at 886-4634.
More online at www.StauntonSeniorCenter.org.