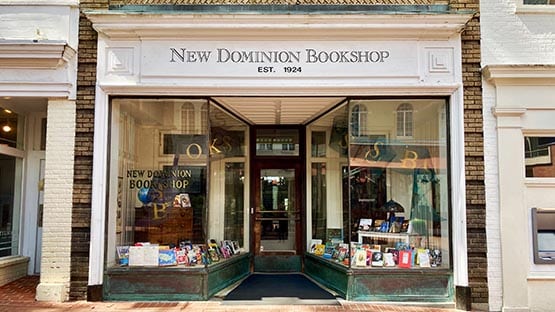 The Charlottesville Reading Series will host an in-person reading on Friday, April 21, at 7 p.m. at New Dominion Bookshop.
The event will feature readings by prose writer Rachael Kesler Palm and poet Danielle Beazer Dubrasky.
The event will be free to attend and open to the public.
Palm is a native of Virginia and a graduate of Longwood University, where she studied English and Spanish. Her personal narrative "Unhinged" was published in the recent LGBTQ+ anthology Out in the Valley. She started her career as a journalist two decades ago and currently works in nonprofit communications.
Dubrasky is the author of Drift Migration (Ashland Poetry Press), the letterpress book Invisible Shores (Red Butte Press, University of Utah), and the chapbook Ruin and Light (Anabiosis Press). Several journals have published her poems, including Chiron Review, Ninth Letter, South Dakota Review, and Sugar House Review. Her essay "Juliet" won the 2020 Mississippi Review Nonfiction Prize. Danielle has won awards through the Utah Arts Council and been a fellow at the Virginia Center for Creative Arts. A professor of English and creative writing at Southern Utah University, she directs the Grace A. Tanner Center for Human Values.
New Dominion Bookshop is located at 404 East Main St. on the Downtown Mall in Charlottesville.
For more information about the series, please visit readingseries.org.