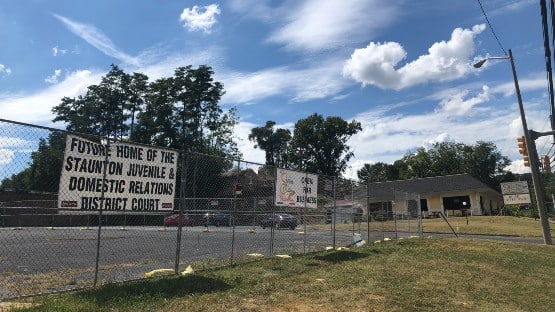 Staunton's new Juvenile & Domestic Relations Court facility will be built in the former Chestnut Hills Shopping Center.
The hope is that the court's presence in the West End will revitalize the area.
But a fence erected for community safety before construction begins is hurting business at a local restaurant.
"The fence has definitely affected us," Maritza Leiva, owner of Stella Mia Pizzeria, said.
She noticed less customers coming the day after the city erected the fence in the parking lot. The day was Friday and she noticed Friday sales were cut in half, which made it feel more like a Tuesday.
She said customers have asked if her restaurant is closing or relocating.
Leiva, who was born in El Salvador and came to the United States when she was 18, grew up one of six children, and her family always owned and operated a restaurant. She came to the U.S. with the dream of owning her own restaurant.
Leiva bought the restaurant from her uncle Tony, who now operates Tony's Pizza in Fishersville, in 2013. She changed the name to Stella Mia Pizzeria in 2016.
"This is what I always dreamed for," Leiva said of the name, which means "my star" in Italian.
Stella Mia offers Italian food as dine-in, carryout and delivery.
Leiva said the city gave her signs to put up that read: "Still open for business" and the city has shared on Facebook that the restaurant remains open despite upcoming construction at the other end of the parking lot.
The restaurant struggled more during the COVID-19 pandemic, especially in the first couple months of lockdown in 2020. Business improved after the pandemic, then the fence was put up in the parking lot.
But it remains open six days a week and Leiva said she hopes customers will "give us a chance" to stay open. The restaurant is at one end of the parking lot opposite from where the court building will be constructed.
Leiva said if the situation does not improve, she will ask the city to move the fence back on the parking lot, which will hopefully encourage customers to return.
Terry Holmes has owned and operated Mill Street Grill in downtown Staunton since the early 1990s. He is serving a short term on Staunton City Council until Election Day to fill a vacancy left by Mayor Andrea Oakes in January 2023.
"It is so hard to keep restaurants open. Food cost & labor cost are causing a lot of small businesses to close up. Stella Mia is a good restaurant," Holmes said.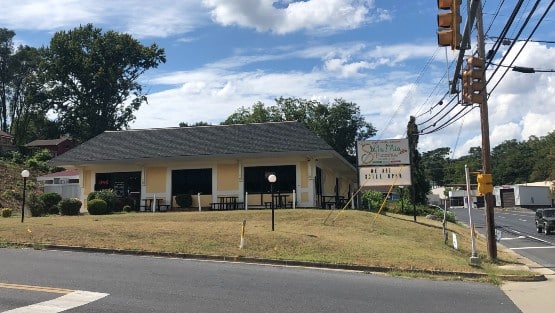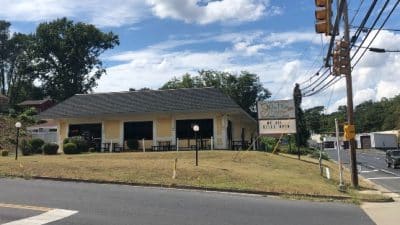 Holmes said he has listed the restaurant on his personal and Mill Street Facebook pages letting the community know that Stella Mia is open, and he will continue to repost.
"I will do what I can to help them. It is not just restaurants feeling this pain, almost everyone I know are having some problems with help and people cutting back," he said.
Stella Mia is open at 2040 W. Beverly Street, Staunton. Hours are Tuesdays-Thursdays 11 a.m. to 8:30 p.m., Fridays and Saturdays 11 a.m. to 9:30 p.m., and Sundays 11:30 a.m. to 8:30 p.m. Closed Mondays.