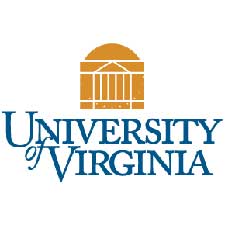 The two key players in the drama that unfolded throughout the month of June on Grounds at the University of Virginia have patched things up, at least in the netherworld of PR.
Helen Dragas, the rector of the UVa. Board of Visitors, who led the successful effort to unseat President Teresa Sullivan, joined with Sullivan in a statement that was released to the public Monday afternoon.
"We are unequivocally united in the belief that the institution's future is brighter than ever," Dragas and Sullivan said in the joint statement, which comes nearly three weeks after Sullivan was reinstated by a unanimous vote of the Board of Visitors.
On June 10, a news release announced – on a Sunday morning – that Sullivan had decided to resign. Two days earlier, Dragas and two other members of the Board of Visitors had informed Sullivan that they had the votes to remove her from office, though whether or not they did has been at question since the outset.
Faculty, students and alums from around the world united in an effort to get the Board of Visitors to reconsider the move, which it did in a June 26 vote that reinstated Sullivan.
The PR that went out Monday offered a new spin on what became a damaging controversy.
"
Recent events have caused the respect that UVa. generates to acquire a new level of energy, focusing widespread attention on our future," Dragas and Sullivan said in the joint statement.
The two pledged to "work to strengthen the networks of communication and collaboration between each other, as well as among all of our stakeholder groups."
"We also commit to engaging the community in the creation of a plan of action that will sustain excellence for future generations."