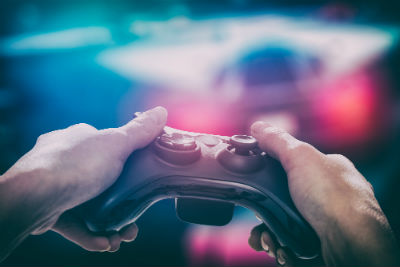 Billions of people play video games every day. Lawmakers, parents and other experts often point to the addictive quality of games as having harm on a players' mental health especially when it comes to children. In China, social media, streaming and video gaming has strict limits for children under the age of 18 due to their potential harmful effects.
However, a survey of nearly 40,000 players found that video gaming does not appear to damage the mental health of players.
A University of Oxford study published in the journal Royal Society Open Science in the July 22 issue (Volume 9, Issue 7) shows video games have little impact on gamers' mental health – positive or negative.
This study was designed to take the first steps toward identifying the real-world causal impacts of game play on well-being over time.
The authors of the study collaborated with seven game publishers who recruited active players to participate in a three-wave panel study.
The final sample was:
38,935 active players
77 percent identified as male
21 percent identified as female
1.8 percent as third or non-binary gender
Participants' median age was 34 years old
Publishers participated with the following games: Animal Crossing: New Horizons (Nintendo of America), Apex Legends (Electronic Arts), Eve Online (CCP Games), Forza Horizon 4 (Microsoft), Gran Turismo Sport (Sony Interactive Entertainment), Outriders (Square Enix) and The Crew 2 (Ubisoft).
Because the game publishers provided data, there was no need for gamers to self-report times spent on the games.
"This exciting study brings together significant amounts of real playing data collected by games companies and donated by players," said Andrew Przybylski, a senior research fellow at Oxford Internet Institute. "Our work reliably measures how long people are playing these games across time, data which simply wasn't accessible in the past."
The researchers:
Queried participants' affective well-being with the scale of positive and negative experiences
Participants reflected on how they had been feeling in the past two weeks and reported how often they experienced six each of positive and negative feelings.
Measured participants' general life satisfaction with the Cantril self-anchoring scale.
The study found that the average effects of time spent playing video games on players' well-being and probably very small.
"Our study finds little to no evidence of connections between gameplay and well-being, but we know we need much more player data from many more platforms to develop the kind of deeper understanding required to inform policy and shape advice to parents and medical professionals," said Przybylski.
The study relied on players to donate their play data for independent analysis.
"One thing is certain – right now there is not enough data and evidence for policymakers and regulators to be developing laws and rules to restrict gameplay among certain groups in a population," said Matti Vuorre, researcher at the Oxford Internet Institute and co-author of the study. "I would urge all online platforms, not just games companies, to make it easy for users to donate their data to independent scholars."
According to another co-author, Niklas Johannes, transparency is important when studying video games.
"All data were anonymous, protecting participant privacy, and could therefore be made publicly available," said Johannes. "The data are a valuable resource and enables other researchers to test their own research questions. For example, we used these data to show that playing two online shooters had no effect on aggression, and we encourage other scholars to make the most of these data."
Przybylski says this study marks substantial progress for understanding gamers and mental health – but he said, "we need to cast a much wider net."
"If we want to truly understand how games influence human health, we have to collect data from the thousands of games played every day," he said. "Conclusive answers to the questions of how games influence our society will require all of the major console, computer, and mobile platforms to empower their users to effortlessly and ethically donate their play data for independent analysis."
Paper authors include Kristoffer Magnusson, Vuorre, Johannes, and Przybylski.
The work is part of the Program on Adolescent Well-Being in the Digital Age funded by the Huo Family Foundation and underwent peer review at the journal Royal Society Open Science.
The Oxford Internet Institute is a multidisciplinary research and teaching department of the University of Oxford, dedicated to the social science of the Internet.